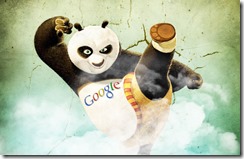 Wow! Its being the first update of Google Panda after being entering to the year of 2013. Google keeps on updating the algorithm or refreshing the data continuously. Recently Google just tweeted about the data refreshed and it is confirmed. So this Google Panda has lot of work to do with copy content and impacted many queries till now. Before reading this news out, kindly read my other posts on this category to more understand it. Have a look and Watch!
1. What is Google Panda and How to recover from its penalty?
Latest Google Data Refreshed in 2013-
Well its Google Panda update 24 which nearly rolled out in 2013. According to the naming convention we are following, Panda 24 will impact 1.2% of English search engine queries etc. So lets have a look at its official tweet below!
Click Here to Check the Tweet
Please Note It might take a day or two from today to notice about the traffic impact on your website or blog. So stay focused and get back to your analytics. Its my humble request to share this post with your friends also, let they should know this as well. He He…Bye!