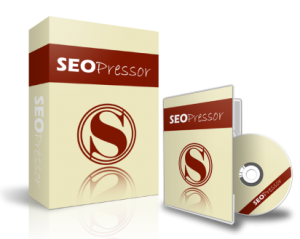 Its being great excitement here as today Blogging Ways going to announce its first free Giveaway of SEOPressor V5 plugin for his readers. Recently If you know that I have done a complete review on it and believe me it actually works. Hence this plugin consists of all SEO features till today. Therefore today I am going to provide 5 single site license of SEOPressor to 5 lucky persons randomly and who has done most of the entries at Rafflecopter. Believe me SEOPressor is like a SEO rocket to your blogs etc.
Quick Overview of SEOPressor V5 plugin –
SEOPressor is the best plugin for On-page optimization and the plugin just got better with the new release, the V5 version. SEOPressor V5 is a premium SEO plugin that can skyrocket your blog ranking, I've started using it from last month and couldn't believe the ranking difference! Have a look at below.
Some of the new features of SEOPressor V5 are –
1. Over-Optimization Check : It tells you if your post is over-optimized or not.
2. Structured Data Support : Enhance your review posts and show ratings in the search results and get high CTR.
3. Multiple LSI Keyword Analysis : Now you can rank a post for upto 3 keywords and the LSI feature also gives you a list of suggested keywords that will help you dominate the search results.
4. Social SEO Integration : Now with Facebook Graph Tags and Twitter Cards option in SEOPressor V5 itself, it gives an edge in the social SEO of your blog.
5. Automatic Smart Linking : SEOPressor V5 automatically links your posts internally saving you a great time.
Read Complete Review at Here
How to Enter this Contest and Win Prizes?
Winning the SEOPressor V5 plugin is very easy. All you have to do is follow all the steps mentioned below at the widget and you are in the competition. The more active you are, means that if you have more entries, then you have higher chances of winning the plugin.
5 winners will be chosen and each will get a single site license of the plugin.
Note: Please use a valid email address to enter the giveaway as if you win, you will receive an email on that email address. Also Tweet and Share this giveaway everyday on social network to have a higher chance of winning. Best of Luck to Everybody!
Till then Subscribe to our blog for more latest stuffs like this and stay updated!
Update: This Contest is now closed and the above displayed winners will be soon mailed a copy of SEOPressor! Enjoy and stay tuned for more Giveaways.