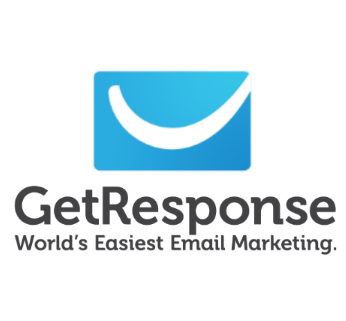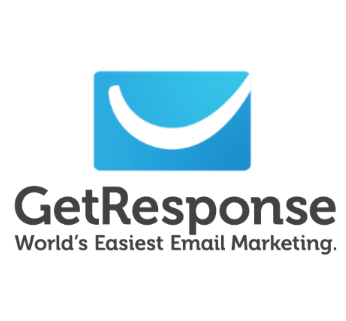 A Long-Time Customer Writes an Enthusiastic GetResponse Review
Hello, Readers. In this post, I would like to share my opinions, along with some information about GetResponse. GetResponse is a great all-in-one online marketing platform that includes low-cost email marketing software for small and mid-size businesses. Thousands of users consider it the best email marketing service and use it to improve their marketing strategy at a low cost. In this review, we would like to answer a few questions. What is GetResponse? Why choose it? What are its features and advantages? Let's start with an introduction.
Introduction to GetResponse
If you are an email marketing practitioner, check out GetResponse, one of the best services available. It is a complete email marketing solution that delivers information to your customers very easily and at the right time. You can use it to improve your email marketing at minimum cost, generating a huge income for your company.
GetResponse was introduced by Simon Grabowski, an Internet marketing pioneer and visionary. Today, the company has offices in the U.S., Canada, Poland, and Russia, serving over 350,000 users in 182 countries.
The GetResponse system gives you the ability to create unlimited autoresponders, messages, follow-ups, marketing lists, and campaigns. It is a trustworthy site and can help you build relationships and boost your business marketing skills. It provides a wide range of stylish email template designs to match the style of various industries. The inbox preview feature shows how your email designs will look on multiple email platforms and popular browsers and mobile devices.
GetResponse Features
Ease of Use
GetResponse is a site that is easily understood by the user. If you are a newbie, there's no need to worry. It does not include any difficult language, and you don't need to know a coding language to create newsletters, autoresponders, web forms, or landing pages. The interface is user-friendly and dependable.
Responsive Design
GetResponse provides various ready-made, designer-quality templates: 500+ email templates, 500+ form templates, and 100+ landing page templates to give you limitless possibilities. And they're all available in any GetResponse package. You can view these amazing template designs on smartphones, computers, and tablets. You can easily understand its design interface — no complex coding language. You can adjust the widgets using simple, intuitive drag-and-drop.
Help and Support
GetResponse is a powerful site that gives 5-star support to the customer. If you are in trouble and do not understand the terms and conditions, there's no need to worry. The live support system provides 24/7 help to the customer. You can select any topic related to your problem. You can also email your problem or call a toll-free number. All they want is a satisfied customer.
Landing Pages
GetResponse provides Landing Page Creator where you can create landing pages in minutes. Just follow these simple steps:
Select one of the 100+ mobile-responsive landing page templates.
Customize the page setup using drag-and-drop.
Publish your link with just one click.
Landing page builder will automatically adjust your landing pages for mobile, tablet, and desktop. You can publish one landing page limited to 1000 visitors during your 30-day free trial. If you need more you can buy Landing page Add-on ($15 per month).
New GetResponse Forms
GetResponse has recently released new Forms with high-converting lightboxes and pop-overs that are ideal for your site or blog e.g. Exit pop-up, Scroll box, Fixed bar, etc.
What is absolutely amazing in the new forms is that they are available in all packages at no additional cost. You get 500+ predesigned form templates, 9 template categories, Color Magic to match your website colors, and more powerful features to help you dramatically increase your conversions. To learn more about GetResponse Forms visit http://www.getresponse.com/features/form-builder.html.
Build Strong Relationships
GetResponse can help build great relationships between customers and clients. Various existing users confirm that GetResponse is a great site that includes different types of features, like email marketing designed to make tracking easy, drag-and-drop design, and designer templates. It builds strong relationship between various companies also.
The main motive behind successful relationships is customer satisfaction. GetResponse allows you to send unlimited autoresponders per day and per campaign. The best way to create strong relationships with users is by sending automated email to newsletter subscribers.
Why GetResponse?
As we all know, GetResponse provides rich, designer-quality tools and outstanding support at a very low cost. GetResponse is well-known as the best email marketing software for all business. It also provides an 18% discount on annual plans.
GetResponse offers scalability to grow with your business and boost the audience and readers of your website and blog.
Pricing Details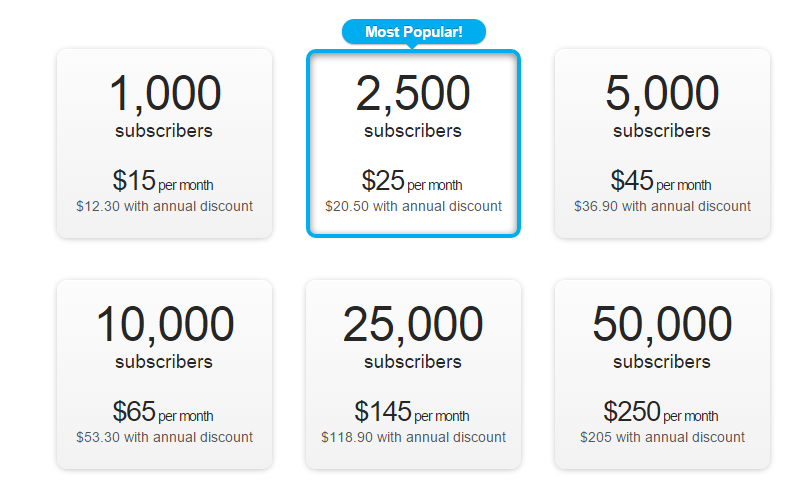 GetResponse provides various plans, including a 30-day free trial. You can save a lot. It provides two types of plans: monthly and annually. After your 30-day free trial ends, you can continue by choosing from different plans. View pricing details.
Conclusion
I would like to say that GetResponse is a great all-in-one online marketing platform that helps you generate leads and build strong customer relationships. Over 350,000 users worldwide use it to grow their businesses. Give it a try and you won't regret it! It provides so many different plans, and you can choose any one of them according to your needs.
GetResponse offers various other features, like Image Hosting, Tracking Reports, File Hosting, Social Media Integration, A/B Split Testing, and Blog sharing. It is supported in 20 languages including Thai, Malay, and Korean. If you want to experience this, you must give it a try. If you want to share your ideas, feel free to share with us.
Thanks!!
Email marketing from GetResponse. Send email newsletters, campaigns, online surveys and follow-up autoresponders. Simple, easy interface. FREE sign up.
Incoming search terms:
captured3rl
ran1qw
strengthqxg