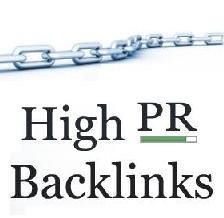 I think you all knows what the importance of PageRank and Traffic meant to your blog or site. The only solution is getting Quality Backlinks but for free. That's why Today I am writing this post. Its a fact that Search engines also shows up websites as per link popularity. After the Google Algorithm changes, now the 2 biggest animals Google Panda and Penguin are taking care of websites in which they lower and upper the value of some sites in SERP's. Many blogs get affected by Panda update and lost their traffic very much. Hence Backlinks is the best and automated way to get recovered and its generator tool provided by IMTALK.
What is IMTALK and How it Works?
IMTALK is a online Forum discussion site and its greatest tool IMT Website Submitter submits your website/blog to 3,000+ different places. All these 3,000+ websites are manly "who is", "about us", "website statistic", etc. type of services.
This script creates pages about your website/blog on everyone of these websites, resulting in about 3,000+ different pages with backlinks pointing back to your website. Yes some of them are no-follow and some of them are do-follow, but bottom line is that these are well established websites regularly crawled by Google and other SE, so your pages and backlinks on those websites will be found and your website/blog will get backlinks and will be visited and indexed more frequently by Googlebot and mainly other search engine bots like Yahoo, Bing, Ask etc.
How to Get 3000+ Quality Backlinks to your Site Instantly:
1. First of all visit IMTALK.
2. Now you will get a tool named IMT Website Submitter, which is something like below.

3. Hence its time to fill your site url, keywords and How much backlinks you want. (set it to 3124).
4. After finishing, Click on Submit and this tool starts creating pages and will also be pinged. That means backlinks/link popularity are being created.
5. Now wait for some time so the process is completed and please do not interrupt till it counts to the selected number of pages.
Extra Tip: After creating Backlinks you can check your site Backlinks count via this tool.
Enjoy and please share this post If you Liked!