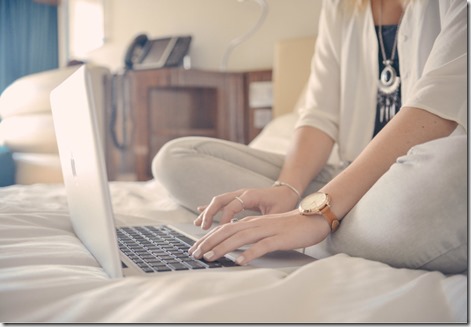 Are you Confused with Full Time or Part Time Blogging Jobs, If yes then today I will clear all doubts and tell you the real difference in between both of them very deeply. Every Professional Blogger start with just Part Time Blogging and later its hobby becomes Professional to launch its career. Therefore its Best is to begin just part-time and later on take it as a full-time profession etc. Now a days people are making tons of dollar by just choosing Blogging as a career option (Business) and start opening their Office with full team members. One of the biggest dilemma for today's people like you who are blogging part-time is : Should I quit my job to become a professional blogger? Is it the right time to start? Don't worry below i will justify all things and watch out the comparison b/w Full Time and Part Time Blogging.
In some cases the answer is "Yes" but in some cases the answer is "NO", So don't back step with it. Here is the Pros and Cons of Full Time Blogging and Part Time Blogging!
Also SEE- 8 Time Management Tips For Late Night Bloggers!
Full Time Blogging
When you are going to your Blogging Office from 9 to 5 or spending majority of your time in Blogging–then you would be termed as a Full-time blogger. In other words, Full Time Blogging needs time, team members and totally free from your study as well. Your Main source of income is from Blogging only.
Pros:
You are the Boss of your Company or Office, no longer to walk up early in the morning or Job Pressure.
You can even work from your Home if you don't want to go to Office someday.
You can take more Holidays as well and spend Productive time.
Complete freedom and In-dependency.
Now with your Team Buddies, you can Make even more money than previous.
Took Blogging to an Professional Level and Start Consultancy.
Cons:
Your Major Source of Income is from Blogging only.
You become lazy to do other offline home activities.
Now you should take Google Algorithm's very seriously because all your Business is online.
You should become Less Productive and lack of ideas.
Many Bloggers fails to turn their hobby to Business level.
Part Time Blogging
When you are giving your less than your 4-5 hours of blog activities -you would be termed as a Part-time blogger. In other words, Part Time Blogging needs less time, no Office work and it could be done along with your studies etc. Earning Money from Blogging is your extra caliber and you can do many other things.
Pros:
No Earning Pressure, You can easily spend every earned money.
No Office load, work stress and routine time.
Write Articles, build websites and other things when you want.
Very Less time to Blog and other time you can spent with Friends.
You can make Dollars along with your Studies.
Cons:
You have to work even double in starting of your Blogging Career to succeed.
Less Earnings or no Earnings in starting (Newbie).
You must have to learn Blogging and other skills online.
You always suffer from time crisis.
Got very less time to research for content creation which is important.
Less marks in your Examination etc.
That's all, So here you have read pros and cons of both part time and full time blogging. let me know what you think about them and better one?
Also SEE- Blogging Vs Freelancing – The Comparison Chart
Conclusion:
So what you decided, Have you made the jump from part-time to full-time? If yes, then please share your views in the Comments section below and must bookmark this article as well. So These are the main differences when comparing blogging full time Vs. part time, So I suggest you should take blogging very seriously and Get go with an Team to Rock the Work and Earn $$$$$ etc.