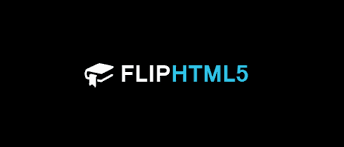 Looking for a software to make a professional quality Flipbook which creates an intuitive, fast and smart Flipbook which can be used both online and offline? Read below regarding the most famous maker software named "FlipHTML5" and know why this Flipbook software has to turn out to be the most well-known software in its category and if its features are truly that good!
If you are a kind of person who knows digital content marketing then I don't require to tell you that how useful and efficient this software is to distribute and publish a digital Flipbook instead of going for a physical-paper-based marketing. In addition, to generate a good Flipbook you need a professional software which can process your documents to make interactive, fast and high-quality Flipbook. There are a lot of different software's available in the Flipbook market that is starting from free solutions to solutions that can charge you much money. Here in this article, we are going to review a single such Flipbook quality software that also comes with a free version enabling you to first try and create some ad-supported Flipbooks and after that, if you like it generate high-quality Flipbooks along with the support of FlipHTML5 cloud hosting. FlipHTML5 from eFlip Results is a free Flipbook creator which can change your PDF to an HTML5 and jQuery flipbook.
What exactly FlipHTML5 can be used for?
FlipHTML5 can be used for generating brochures, catalogs, children books, magazines and practically in a lot of additional content marketing tasks which need single to make interactively animated ebooks which can run on both small and large screens at the same time.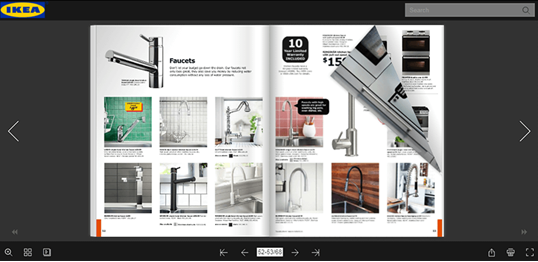 If you are looking to share your content with an extensive variety of viewers on the web, then FlipHTML5 can be a good tool for you! This Flipbook maker can not only support and upload PDF magazine to the FlipHTML5 cloud, the powerful online editor of this software allows users add audio, video, and image to magazine page directly. Instead of using the out-of-date tools of Flash for which not a lot of OS are now considering to eliminate support, FlipHTML5 make use of the Fifth and modern revision of HTML (HTML5) and jQuery to deliver HTML created Flipbooks which are friendly with many devices including Android, Mac, Windows, iPhone and Windows phone along with perform much quicker than Flash.
Features
Convert PDF to Interactive Online Magazines
In minutes, FlipHTML5 can easily convert any of your PDF and image files to interactive and stunning online magazines. The professional quality flipbooks can be made through some simple and easy steps that well directed by the software. No concerns regarding the magazine making and compatibility steps. If you have a FlipHTML5 software and the PDF, it is very easy to generate online magazines and flipbooks.
Need No coding
Whether you require to insert audio through hyperlinks or add actual animations; you don't need to involve coding. You even have an animation editor that you may make use to create your Flipbook more lively and smart. This along with an entire many of content support of video, audio, images, and presentation create your Flipbook a whole ecosystem prepared to be spread across the web or inserted on your website.
Support Multi-language
Additional frequently or not the advertisement you are creating or the book you design to distribute could have a non-English language. This does not generate FlipHTML5 dawdle because there is a facility for a lot of the extremely verbal languages on Earth. Just pick the language you require to make your Flipbook in and begin.
Animation Editor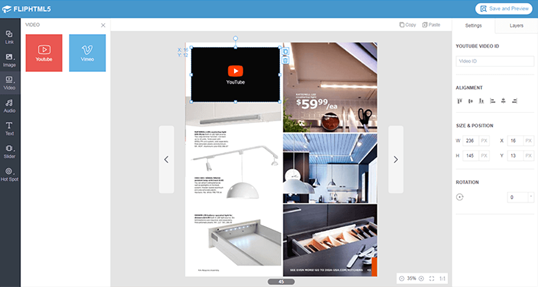 Enhance and improve your online magazines with stunning animations. With make use of FlipHTML5, you might increase your magazines by adding advanced interactive animations using the editor of FlipHTML5 animations. You no need to search for an editor or any other software to make interactive animations. FlipHTML5 is here to provide the professional and to do the quality tasks for you.
Responsive To all Devices
The professional quality Flipbook FlipHTML5 is a friendly software for all devices. The mobile responsive design of the files will be prepared automatically by the software. You don't need to do anything to create your files mobile responsive with all devices. The FlipHTML5 software will do the task for you. Your magazines will be flat on any devices including iPhone, Android phones, iPad, PC's, Laptops, etc.
Realistic bookcase
FlipHTML5 provides you with an accurate and realistic bookcase where entirely you're Flipbooks will be showcased if a reader of yours need to experience additional of your magazines. The files are set in a neat good-looking stack and the entire bookcase can be inserted on your website as well. In addition, this bookcase can be accessed through mobile devices and as you enhance extra books to the account of your FlipHTML5, they will seem automatically in your bookcase on your website. Pretty flat in actual fact!
Conclusion
If you are looking for a replacement for that professional and tough software to make magazines, and wish for a faster, better, easier key to make flipbooks and magazines, the FlipHTML5 will be the right selection you can make. It's useful, elegant and valuable features increase your work to the extreme and decreases the time of work significantly. In general, it's a worthy software to be installed on your computer.
Incoming search terms: