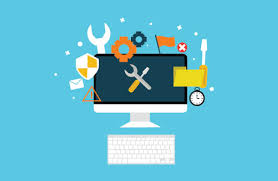 Any problem with your website reduces your traffic and puts a dark mark on your blog's reputation. In his infographic, marketing guru Neil Patel explains that a second's delay in loading speed can lose the business up to 7% in conversions. For a blogger, this number might not be so big, but depending on your audience, you might be losing traffic even more rapidly. And don't forget that slow pages are only one of the possible website problems you might have. Therefore, it's essential to know how to troubleshoot your WordPress website quickly and efficiently.
However, before you start troubleshooting, be sure to backup your WordPress website completely. Do this by either using a specialized plugin or manually.
5 Simple Tips for Troubleshooting a WordPress Blog
1.      'Unplug' your website
The first thing you should do is to disable all WordPress plugins you are currently using. Conflicting plugins are one of the two most common reasons for WordPress website issues. The other is WP theme issues so switching to the default is also a great idea.
Then update and enable the plugins one by one to see if you can determine the one that's causing the problem. Note that some plugins might start to conflict after an update. You'll need to replace the problematic theme or plugin and monitor the situation closely.
Bear in mind that overstuffing your blog with plugins is never a good idea. They will slow down your site by default and every new addition increases the risk of future problems.
2.      Check the server
If your WordPress website is slow regardless of how well-designed and low on plugins it is, be sure to check the hosting. Many providers will allow you to check your server status personally but you might need to contact some directly to get the necessary information.
Note that unreliable hosts aren't likely to come clean about this or able to solve the problem. That's why it's essential to pay close attention when studying a guide on hosting services. Always choose reputed providers with good independent reviews.
3.      Run a complete security check
A check for malware or hacking is a mandatory step when troubleshooting a WordPress blog. In fact, you should use a specialized security plugin, like Sucuri, and make these checks automated and regular.
Choose a solution that will auto-update and monitor your website in real time. You should also reduce the number of third-party plugins and themes unless you are 100% sure in their reliability. Using solutions available at WordPress.org is the safest way.
4.      Check the 'Reading' page
The Reading page can be accessed from Settings after you log into your WordPress site admin account. Near the bottom of it will be 'Discourage search engines from indexing this site'. Make sure this field is unchecked. This might be the cause of your blog not ranking with Google no matter what you do.
Webmasters often use this feature to make the website 'invisible' while working on it.
5.      Update WordPress URL and Site URL
Frequent 404 errors and redirects might be caused by problems with WordPress URL and Site URL. When troubleshooting a WordPress blog, be sure to go to Settings à General to check if both URLs match.
You can also update the URLs using FTP. For this you'll need to access the wp-config.php file and edit it adding two lines of code using a program like Notepad.
Add the following lines before */:
define('WP_HOME' , 'http://address.com');
define('WP_SITEURL' , 'http://address.com');
The 'address.com' is your desired URL.