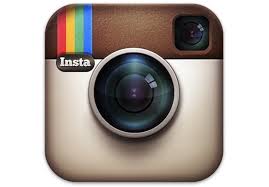 Today I am back with an interesting article on Instagram i.e Finding Out Who Isn't Following you back at Instagram with some great online tools or apps. Just like Twitter here it's the same process. Actually Instagram is an online photo/video-sharing and social networking service that enables its users to take pictures and videos, apply digital filters to them, and share them on a variety of websites such as Facebook, Twitter, Tumblr and Flickr. Thus having great followers at Instagram acts like an great online personality but then one day you realize you've gone from 500 followers to 350. What happened? Who unfollowed you and Why? This blog post is all about and keeping track of your un-followers. So watch it carefully below and Enjoy…
How to Find out who is not following you back at Instagram?
This is a very popular service/application for people who like to track their Instagram followers fastly. Just login to your Instagram there to access this site features. Now Manage your Instagram followers and With this app, you can check out-
Who's not following me back on Instagram? Who am I not following back? Who are my friends?
This is my favorite app to keep track of my Instagram Followers. Hence the Best way how to manage and analyze your Instagram friends. Check who unfollowed you, who doesn't follow you back and more. Now It's free, it's easy to use, it's quick.
Salient features-
Check who unfollowed You on Instagram
Check who doesn't follow you back
Check who you don't follow back
Manage your followers/following
In short, InstaQuit allows you to track your followers and unfollowers at Instagram beautifully. We will collect your statistics several times a day and let you know by your preferred delivery method. This is a very brand new website and developing very fast. So just make an account there and confirm your email to get go.
Unfollowers.me lets you see who has unfollowed you on twitter as well as in Instagram. We use optional email or tweet notifications to notify you if someone has unfollowed you. Additionally, you can use our advanced features to easily unfollow/follow, block/unblock users from your dashboard. Also you can autofollow your followers etc. Therefore now check your Instagram unfollowers easily.
Also SEE- List of Best Free Twitter Unfollow Tools to Unfollow Non-Followers
All Done! Please Comment below If I missed anything. Good Night and Sweet Dreams! Lastly Don't forgot to share my article on your favorite social media networks.
Incoming search terms:
app to see who you follow that doesnt follow back
how to see who is not following on instagram
who doesnt follow me back on instagram
how to tell if instagram I follow are following me
how to tell which instagram accounts are following me back