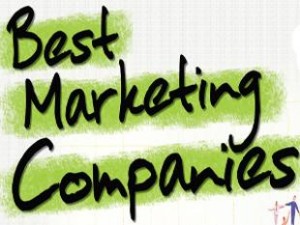 Internet has opened gates to several opportunities but it depends on you whether you want to utilize it for your benefit. There are several people who had made it big through internet with a few innovative and creative ideas which even they haven't considered would make them millionaires. Here is a list of famous money makers who had survived everything and made a fortune in the online industry.
Top Money Makers on the Internet
Mark Elliot Zuckerberg:
Mark Zuckerberg is on the top of this list. The founder of one of the most famous social networking sites, Facebook. It started as a college project among a group of friends in the dormitory of Harvard University but later has turned into internet sensation. He now serves as the existing CEO of Facebook and the total revenue sums up to &700 million. He also featured as one of the most influential people in the world by Time Magazine in 2008.
Chad Hurley:
An ex-employee of PayPal along with his colleagues Steve Chen and Jawed Karim started the video sharing site YouTube in February 2005. He is the co-founder and CEO of this popular site. This site allows its users to share or upload videos and has become a big part of internet. In October 2006 this was sold to Google for $1.65 billion. Today his total wealth comes near $300 million.
Blake Ross and Joe Hewitt:
These two came up with Mozilla Firefox which is a free and open source web browser. This is the second widely used browser after Internet Explorer. These two have come up with this brilliant idea which is currently used by the world. The total wealth comes to a whopping $120 million which is not a small amount.
Greg Tseng and Schleier Smith:
The wealth is $45 million and this was possible because of their brain child Tagged Inc. this was created by two Harvard graduates and the headquarters is situated in San Francisco, United States. Tagged.com was launched in the month of October 2007 and is a social networking site.
Alexander Levin:
ImageShack is an idea of Alexander Levin which has made him rich with a wealth of $65 million. This is an image hosting site where the majority of the revenue is produced due to the advertisements. This has become an instant hit on the web making him rich.
Mathew Mullenweg:
He is the mastermind behind the open-source blogging tool, Word Press. Founder of Automattic, he was born in Houston Texas but later had to move to San Francisco to work. He was named one of the Business Week's most influential people on the internet.
The above mentioned are a few but there are still several who could full-fill their dream.
Incoming search terms: