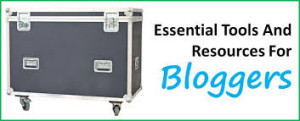 Bloggers have had problems in the past decade, especially when it comes to posting their articles and getting people to read or shared with peers. Managing the cycle has been somewhat time-consuming but thanks to technology, bloggers now have most of their blogging needs taken care of with tools. Here are some tools to help you improve your blogging.
Essential tools and applications for bloggers in 2014
Plagtracker helps bloggers to identify plagiarism content on their web posters thus a great and efficient tool that ensures the applications and blog editor platforms are original.
Many people always underrate a tool with simple and few detailed features and prefer the one with huge numerous features. Catch is a small tool with minimum but useful features. Though very simple it is an effective tool that allows bloggers to save notes, ideas, images and lists. It uses a hash tag system to add tags to items for organizing.
Just like read-it-later where you can save interesting links and web pages and read later, Evernote allows you to capture images, texts and voice notes. Evernote has numerous applications that permit bloggers to save items into their personal account.
You can access notes from just about anywhere via a computer or mobile device. Evernote works at a super speed and has the capacity to allow one to search through all notes, and text within images.
This is a smarter tool and works the same way as Evernote. Springbad has advanced abilities to save asks, reminders that you have set and alerts. You can also look up a variety of products for instance hospitals and the best medicine products available and save for a later research on it
Springbad is a smarter tool as it has unique advantages: it organizes tools automatically during saving and lets you remember and access these items conveniently from your computer or mobile device.
Trail-mix is a chrome application that enables bloggers to store notes, images, web pages and files within their browser. Users drag and drop items like links, text and images right into the sidebar and save automatically for later.
Currently technology has made work simpler and less tiresome. A while back it was very complicating for bloggers to save a link and check on it later when they have time. As most of the bloggers are always very busy getting new ideas to share with their readers through articles and posters. This tool has enable bloggers to save interesting links and web pages.
A list of read it later is created and can be look at it later, Items can be saved from your computer or mobile devices and read just about anywhere when online or offline. Bloggers can also store and organize all ideas using this tool and also find them again when needed.
This tool has its unique features as it makes it possible for one to highlight a web page, add sticky notes, bookmark, take screenshots and save images. All the activities are saved into the users Diigo account and can check them up for later use. The best part with this tool, activity is never deleted besides more pages of activity you have handled are added on the pages as well.
Blog editors
Many bloggers use a blog editor present within their blogging platform. It is convenient to use a variety of editors when writing different posts as you will learn about more features in other blog-editors than just those in the current blogging platform you are using.
As the name suggests it is one of the most popular blog editors for the Windows platform. You can several times create new and edit previous blog posts, view how your blog looks like before publishing and setting up multiple blogs. Additionally you can add things like images, videos; Bing maps. Windows Live Writer is completely free.
It's a full featured blog editor that lets you create and publish blog posts right from your browser. You can drop and drop text and images, schedule blog posts for later, tag and categorize, edit pages, post to multiple blogs and more. ScribeFire has many applications.
This is a desktop blog editor that lets you edit and publish posts to one or more of your blogs. It can also be used offline and includes text formatting, Technorati tagging, and the ability to add images and ads to your posts.
It's considered as the most advanced blog editor and manager. The users need not have any HTML knowledge its presently contains WYSIWYG editor. BlogJet works faster and lets you add Flickr images, YouTube videos and file attachments. BlogJet goes for a price besides that its free demo version is available.
All Done! Peace and Blessings