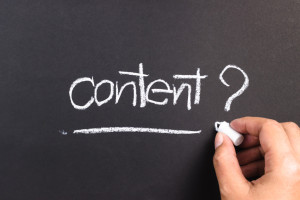 Essential Content Creation Tools For Successful Blogging!
As a blogger, you need to stay constantly updated with the latest trends in content creation. You also need to ensure that you upload daily fresh news and blog posts that will gather hundreds of views, likes and shares. It is extremely difficult to stay creative without some outside help, so this is why you should discover a few essential content creation tools that you can use every day or as needed.
Also SEE- 10 Awesome Tips to Improve your Blog Writing Skills Fastly

Brilliant content Writing & Editing
Regardless of the size or type of your project, you could get assistance from reputable writing services and free apps. Some of the tools you can use include:
Creating infographics for your blog
Infographics are highly educational and informational tools that your readers will love. You can use the following tools to come up with truly unique and interesting infographics:
Video content creation tools
Blogs are not only about text anymore. Video content gained a huge popularity, so you should 'spice up' your blog with interesting videos & tutorials. Use the following free tools:
WeVideo – create and edit videos of any size right from your browser.
PowToon – create brilliant cartoon style videos with this app. From animated presentations and up to complex carton style videos you can create everything.
YouTube video editor – yet another free app highly used by marketers and online bloggers for video content creation.
Productive writing tools
In order to make your writing even more productive, you can use the following free tools and apps:
As you can note, there are plenty of tools that can really help making your work more productive. You just need to select the ones that you believe are the most useful and start writing. With these free and creative apps, your blog posts will never look or read boring again.
Even the most popular bloggers out there use all sorts of applications and tools to achieve the success they have. It is time you start changing your writing habits and make your posts more interesting and successful.
About the Author:
Author: Kenneth Waldman is a freelance writer and content creator. He draws his inspiration out of the traveling. Get in touch with him on Linkedin.