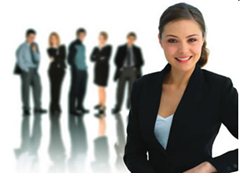 Now a days getting easy and perfect job for us is something quite difficult due to over population. Thus we want jobs as per our skills and qualification mainly. Therefore we need an automated system to perform this task which provides us the exact match. Yes I am talking about the websites which deals in this area of providing us jobs related to our niche and qualification. It also helps in breaking our competitors target jobs. Hence today I am going to tell you about the 3 famous websites of India in 2014 where you can find jobs easily from your comfort of home internet etc. Have a look!
Top 3 Websites to get an Job in India:
This is one of my favourite site ever as Naukri stands out as the biggest job websites in India. It has around 200,000 job listings and much more. Thousands of people have used it to get a job. It is really user-friendly and easy to use. Now you can post your resume and search jobs by category, location, experience etc. The Job Messenger works like a Job Alert and notifies registered users of jobs that require skills they match. It is the oldest job website, and has been operating for over 15 years. This accounts for such popularity and high success rate. You can check their blog for more advices on getting a job.
Also at Naukri.com you can Learn Education from now, click here for more information. Main Course's offered are Management and Business, IT, Animation and Multimedia etc.
It is the 2rd largest site in finding a job in India. This site has great reputation and potential. Whether you're thinking about a new job, new career, a new city or a new direction… Monster helps you explore the possibilities and find the opportunities that are right for you. It also provides you some paid services such as creating a professional resume for you, submitting your resume to the best recruiters, showing your resume on top of searches performed by recruiters etc. This is all possible with Career Booster.
Monster products and services:
Job Seekers
Search hundreds of thousands of jobs, build and post your resume and access thousands of pages of career info and advice.
Employers
Get instant access to today's most powerful hiring tools – post jobs, search resumes, screen candidates and streamline your entire hiring process.
TimesJobs offers you to search jobs as per keywords, Location, Functional Area and Experience in a very user friendly manner. This site is currently hosting over 200,000 jobs in India and the gulf. Many features are similar to MonsterIndia but differs in connecting globally, through which you can add items to your portfolio, interact with international recruiters through IM and social media, and more. Times Jobs has also an additional helpful feature which is known as JobBuzz. JobBuzz is a free community where employees share their experiences about the companies that they have worked for. This information is presented in an aggregated manner to help users make career decisions about that company or the industry to which the company belongs.
Now you can also do Mobile Registration at this site for more latest stuffs and getting hired as soon as possible if a job is available to you.
That's it! Enjoy and have a happy career in your jobs life!