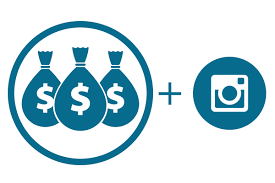 Do you want to earn money online in just a few clicks? Well, Instagram can be the ideal platform to make money online. If you think it is impossible to have such kind of instant profit-making, you've better read in the succeeding sections of this article.
Here's where technology integration comes into play. Better watch and learn how to make money on Instagram using these helpful tips:
How To Make Money On Instagram: Best Tips
Take Advantage Of Affiliate Marketing
In general, affiliate marketing is advertising a product and getting paid every sale you made. By simply posting appealing images, which features the product of your partners or affiliates, you can possibly drive sales by means of the affiliate URL.
Become More Strategic With the Bio Link
Instagram is sure spontaneous and fun if and only if used for personal purposes. However, you need to exert some calculating effort if you intend to utilize it as a marketing channel. Those who succeed on their Instagram marketing campaign do their homework prior on plunging into the hot water.
The bio link can be used to connect into the landing page, which holds similar posts who have included on your Instagram account. This will enable you to gather more leads which later may convert into sales.
Shoot Square Photographs
If you want to gain more sale, start through making your account interesting and worthy to be followed. Meaning to say, you have to aim for high-quality and truly enticing photos. Sure, capturing excellent photos requires a bit of effort and time.
Nevertheless, you cannot spend all the time in the world doing that. To save time, you can shoot square photographs. Plenty of digital cameras and smartphones out there incorporate this in the setting. This technology integration method gives users the ability to have beautiful photos.
Try Cross Promotion
Nowadays, Instagram users love tagging or even promoting businesses. Try doing the same. Tag some great business out there, and they will more likely do the same. The cross promotion offers three great perks- higher recognition, increased followers, and improved traffic, as well as sales, especially for local business.
Do Not Miss Trending Hashtags
Another technology integration thing you shouldn't miss is hashtag utilization. Trending hashtags will simply allow other Instagram users or your followers to find your post. It is a fad. Meaning to say, many are interested in it. Instagram has a feature that allows users to find the trending hashtags like #FullMoon or #LoveWins. Nevertheless, make sure that the trending hashtag is relevant. Also, include them on current or timely posts. Using emojis also makes sense, but make sure you use the relevant ones.
Use the Tailored Link-Shortener
Monitoring the progress of your marketing effort is of paramount importance. You should know how well your Instagram account drives traffic back to your website. Sad to say, Google Analytics does not track traffic that comes from Instagram users who clicked your bio link. Tailored link-shortener can help you monitor the number of clicks that your Instagram account is driving to the business website.
Mix Videos and Photos
Video can typically generate inbound links three times as much as the written posts. Apparently, these valuable technology integration tools entice users, engage fans, and effectively increase your followers and traffic. Instagram is all about photographic storytelling. With videos, stories can be brought to life. When making videos, you should consider doing it for the audience, not for your business. Surely, you will see outpouring followers (and sales).
Sell Your Account
Don't worry, everything you have in your account won't be wasted as soon as you've realized that you can't handle it anymore. Earn money from selling your account to trustworthy sites such as Viral Accounts and Fame Swap.
So, what are you waiting for? Start posting and earn some dollars now!
This article is written by Alexander Alison, a content writer of https://www.convertbetter.com/
Incoming search terms:
make money on instagram loc:US