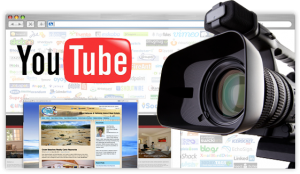 Video marketing is one of the most impactful tools to give immediate boost to one's business. Viral videos are known for grabbing spectator's attention in a jiffy. They not only attract online viewers but also keep them involved; it turns viral videos in potent marketing modes. If you are also intending to give your business a boom with help of YouTube viral videos, it'll be beneficial to keep tab of essential Do's and Don'ts of viral video marketing, So today's post is all about this.
Do's of Viral Video Marketing
A corporate viral video should have professionalism included in it. It means, you cannot simply upload an ordinary video to YouTube and other streaming video sites and use it for marketing purpose. You must follow some of the important DO's of professional video marketing, such as –
Make High Resolution Video – This is the preliminary act of viral video marketing. You must ensure that you are shooting your video with help of a high-resolution camera. This is very important in the row of going for a potential viral video campaign.
Convert your DVD video into other adaptable video formats – This is another important step to follow while going for video marketing. Since DVD formats are not supportive to many devices, you won't be able to easily run your video on your device. To make these videos compatible to several devices such as Windows PC, iOS based devices such as iPad, iPhone and Mac Laptops. You can convert your DVD video into supportive format by getting video converter software. The world of internet is replete with such solutions. Handbrake and Aimersoft DVD video converter for windows and OSX are rated some of the best DVD ripping tools. DVD ripping tools also make some requisite changes in your video.
Edit your video using a professional tool – The video which you have created is its raw form right now. This video needs to pass through the stage of professional editing to be used for marketing purpose.
Don'ts of Video Marketing
After making final editing and cuts your video is ready to make impact on internet. But before you put it online, make sure that you are not going to repeat some of the following mistakes which could hamper your business strategy –
Go original – The best short cut to the success is staying original. Many a time, people rehash popular viral videos to gain immediate success. This could be your biggest mistake, if you want fruitful results for your video. People appreciate creativity and uniqueness in viral videos. So, a unique and creative video stands for better share of popularity.
Don't put too much of annotation in your video – One or two little speech bubbles or pop-ups will make your video an interesting watch but too much of them can kill the message of your video and prevent it from going viral. So, before you go online, check that you haven't put so much of annotations in your video.
Don't upload blurry content – Anything, that is irritating to eyes, does not get appreciated quiet often. So, do not upload any blurry content in a video marketing site, if you intend to use it for corporate success.
Video streaming sites experience billions of visits every day. It makes such sites very impressive business marking forums. You can also use these sites for successful business expansion by keeping important DoS and Don'ts of video marketing in mind. Enjoy and Please share this blog post on your social media networks…