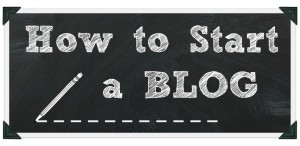 As we all know that Blogging is really a big stream and be successful in blogging is like a challenge. This tutorial is for those people which are newbies and wanted to start a blog to make money online. Therefore today we are here to learn some basic website needs. The first important thing before starting a website is a Domain Name and choosing Web Hosting. Lets get started with the Requirements for building a new and better blog just below. Have an look!
Getting Started With Building a Better Blog- Requirements!
Domain Name
Web Hosting
Starting a Website
Working with WordPress
Important Plugins
Installing plugins is also an important for your wordpress blog, some common plugins are:
WordPress SEO by Yoast (For SEO)
StatPress or Wassup (For Analytics)
Akismet (For Spams)
WordPress Importer (For Backup)
BookMarks (For sharing articles)
Clean Archives Reloaded (For Sitemap)
Themes
Themes are also important because Theme setups the navigation for your website, to give users an easy and quick experience.
Freshlife (Theme Junkie)
Genesis (StudioPress)
Just Blue (MyThemeShop)
Twenty Twelve (WordPress Team)
What is SEO
How to do SEO
Backlinks
Make Money
That's it! Happy Blogging…