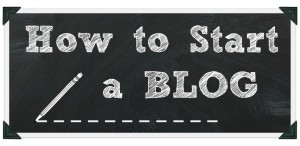 As we all know that Blogging is really a big stream and be successful in blogging is like a challenge. This tutorial is for those people which are newbies and wanted to start a blog to make money online. Therefore today we are here to learn some basic website needs. The first important thing before starting a website is a Domain Name and choosing Web Hosting. Lets get started with the Requirements for building a new and better blog just below. Have an look!
Getting Started With Building a Better Blog- Requirements!
Domain Name
Domain Name is very important for a blog, it is the starting step to a blog.
Choosing an right domain is so difficult.
You has need to choose a domain related to your blog's topic.
Many internet services helps users to choose their correct domain name, such as, Domfinder.com, Namestation.com, etc.
Web Hosting
Getting started with web hosting is the 2nd step to a blog.
Choosing a right web hosting is important as just as domain name.
Blogger has to choose the correct plan according to their blog or topic.
There are many services that provides web hosting services such as HostGator, GoDaddy, etc.
Starting a Website
After setting up your Domain Name and Web Hosting, you need to install an Content management system (CMS) that help in editing or publishing your blog.
Most commonly used CMS platform is WordPress, it is the world's most popular software for getting started with a blog.
Now you need to install WordPress into your web hosting.
Working with WordPress
After installing WordPress to your Web Hosting.
You need to setup your website using WordPress.
Installing themes, plugins according to your subject.
And you can easily publish or edit articles using WordPress with some easy steps.
Important Plugins
Installing plugins is also an important for your wordpress blog, some common plugins are:
WordPress SEO by Yoast (For SEO)
StatPress or Wassup (For Analytics)
Akismet (For Spams)
WordPress Importer (For Backup)
BookMarks (For sharing articles)
Clean Archives Reloaded (For Sitemap)
Themes
Themes are also important because Theme setups the navigation for your website, to give users an easy and quick experience.
Freshlife (Theme Junkie)
Genesis (StudioPress)
Just Blue (MyThemeShop)
Twenty Twelve (WordPress Team)
What is SEO
SEO (Search Engine Optimization) is the process of visibility of a webpage and website in Search Engines, it is an un-paid process.
The website will appear in search engine, it will receive most visitors.
SEO includes many different types of search such as images, local, video, etc.
Search engine works as an important role for a website.
How to do SEO
You can start SEO from various search engines such as Google, Yahoo, Bing, Baidu, Yandex and many others.
In working with SEO, you has only need to submit your website in the search engine directories.
For SEO you has also need to prepare a sitemap that contains all your website pages at one place and you can submit it.
Learn How to Write SEO optimized blog post title?
Backlinks
Backlinks is an sub category of SEO, which means linking your own website to any other.
You can start building backlinks by submitting your website in search engine directories or other directories.
You can also create Backlinks by registering in forums, or commenting on blogs.
But not build many Backlinks at a time or rapidly, otherwise your website will appear as a spam.
Make Money
Google AdSense
BuySellAds
Affiliate Marketing
Sponsored Ads and Reviews
That's it! Happy Blogging…
Incoming search terms: