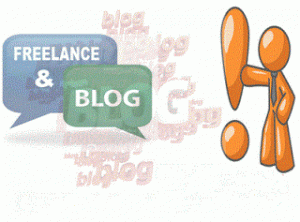 I think there are so many people around us which is still confused between a Blogger and a Freelancer, so today I came up with a post on Blogging Vs Freelancing to remove your doubt. Well, Both the topics are related to making money that's why in the article, I am going to mention some advantages and disadvantages of both in details. A beginner must read this to decide his/her field. Have a look and Enjoy!
Blogger Vs. Freelance- Advantages and Disadvantages-
1. Blogging

| | |
| --- | --- |
| Advantages | Disadvantages |
| 1. Now you are going to learn and write articles on your blog. | 1. Blogging takes time and needs hard work every day until your blog is not popular. |
| 2. It improves your knowledge on a particular topic. | 2. You should spend at least 1-2 hours per day for writing & managing your blog. |
| 3. You can earn a lot from blogging once your blog is famous. | 3. Its takes time to earn from your blog. |
| 4. You are owner of your own company. | 4. Its really tough to manage multiple blogs, if you don't have time. |
| 5. You can drive unlimited Traffic to your blog from search engines. | 5. Its hard to drive more traffic to your blog especially during the initial stage of blogging. |
| 6. You could gain popularity with your blog. | 6. Blogging needs patience and not for lazy peoples etc. |
2. Freelance

| | |
| --- | --- |
| Advantages | Disadvantages |
| 1. It is easy to get a job through freelancing. | 1. You need to spend at least 2-3 hours every day to complete the assigned tasks. |
| 2. Now you can do part-time or full-time online. | 2. Employer may reject your work if he is not satisfied with your work. |
| 3. You can make huge money from starting if you have skills/talent. | 3. You can to be skilled or some Expert to work with freelancing. |
| 4. You could work for multiple employers and on multiple type of jobs. | 4. If you work, you will get money and If you don't work, you don't get money. |
| 5. You don't have to go to office like others. | 5. Overloading of jobs may feel you stress. |
| 6. You have to bid on projects to get selected. | 7. If your profile rating is low and you are bidding high then there be might chances of your proposal rejection. |
Also see- Top Freelancing Websites to Make Money From Home
Good Bye and Please Comment below, Thanks!