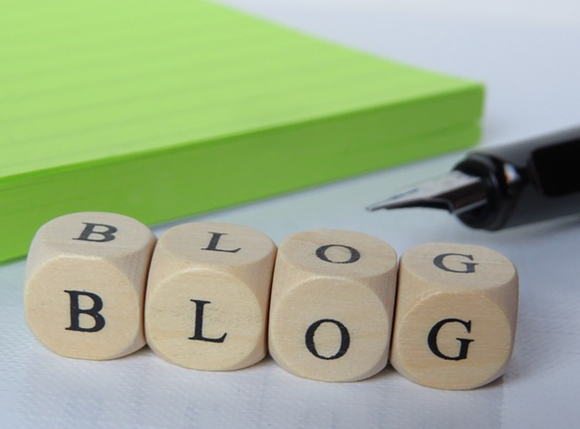 Let's face it, there are literally a million other blogs out there. Some completely different to yours and others that are possibly quite similar. While it's wonderful that so many people feel compelled to express their creativity, offer advice or tell a funny story, it can sometimes mean hat your blog gets lost amongst the masses. So, how can you make your blog stand out in the crowd?
Believe it or not, it's not as impossible as it seems! Having great and consistent content is one piece of the puzzle, and readers being able to share your work is another, but what else can you do to get noticed? Read on for 6 ways to make your blog stand apart.
Focus on quality
Being able to post regularly is great. Google loves fresh content and so will your readers, however, focus too much on quantity rather than quality and your readers might switch off. No one wants to read a blog post that's full of spelling and grammatical errors. Check all your work thoroughly, invest in a proofreading program and spelling and grammar software – check out this mla citation generator here – and your work should be error free and be a joy to read.
Lure readers in with good headlines
Without a strong headline, your posts probably won't see the light of day. You need titles that grab the readers interest and makes them want to find out more. Spend time on crafting attention grabbing titles and watch your readership increase!
Write about hot topics!
There's a reason that gossip pieces and politics are big in the blogging world. Try to reach out and grab new readers by touching on some up to the minute subjects. You don't have to write a political piece about the pros and cons of Brexit, just offer an opinion or your feelings about a certain story, news article or something that people are already talking about.
Add visuals
A piece of text that is broken up with relevant images or has pleasant imagery throughout will certainly retain more readers than a post that's all script. By nature, human beings love visuals, so give the people what they want!
Be consistent
Having a regular publishing schedule is key to making your content a driving force in the blogging world. You'll probably notice that most successful bloggers – even those with millions of subscribers – continue to post regular content on certain days. It shows readers that you care about your blog and the expectations of your readers.
Speak to your readers!
If someone leaves you a comment on a post – take the time to read it and respond accordingly! Reaching out to your readers shows that you care about their inputs and opinions on your work, it shows you not to be some elusive wordsmith, but a down to earth individual who's approachable and takes pride in their work. Your readers will love it!