Is your Landing Page Conveying your Brand Message?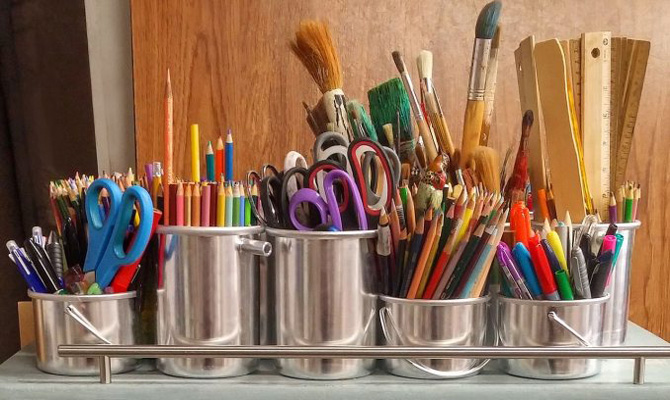 "The key to lead conversion is onthe landing page". But, in reality, most people complain about low conversions because their landing pages are not converting.
Designing a lead converting landing page is not a tough task, all you need is a right strategy paired various required components. One thing that will remain constant here is "what your customer wants," this should always stay in the back of your mind when designing a landing page.
A report released by Marketing Sherpa in 2011 says, "48% of marketers create a new landing page template for each marketing campaign." Why so many people do that?
Landing page isthe first thing that your customers see when they visit your website and first experience do matters. What they see on the landing page is how they judge your entire business.
Many website owners often struggle and learn the hard way that landing pages look after your business in your absence. Some even opt for website builders for creating a website but neglect the importance of a thoughtfully designed landing page.
Don't get caught up in this whirlwind rather start finding answers these below questions:
What should your customers think when they visit landing page?
What should be their first impression of your brand?
What content they should read and how should the content portray your brand?
And the most important one – How can you compel your visitors to reach call to action (CTA) and increase conversion?
Once you are done with these questions, you are ready to move forward and achieve higher conversions.
·        Hit the pain areas
The truth is you don't know who your visitors are, how they react to certain things, in short, you barely know the person on the other side of the screen. In such a scenario, how would you satisfy their needs?
You have to hit customer's pain area. For this, you have to be very creative and think out of the box.
For instance, let's look at the landing page of "Evernote." They are completely hitting on customer pain by displaying "Meet Evernote, your second brain."
Dig a little deeper and find out what your customers actually want, and provide them a solution. Get to the core of a problem poking your target audience and give them a way out.
If you give your customers an eye-catching landing page, proper call to action, amazing content, and a solution, you'll soon increase conversion rates.
·        Don't confuse your visitors
We know,landing pages play a big role in conversions and it happens with a CTA or a form. But, if the course of action is not clear on your landing page, you are confusing your users. Give them a straight specific option for call to action.
The weird thing about options is more options lead to fewer conversions. Instead try just opposite, only give specific choices and stop confusing your audience. Don't try to market multiple things on a single landing page.
Give your audience a dedicated, specific solution and don't choke your website with multiple ideas.
·        Select the correct tool
All landing page tools are not designed equally, they are different. If you are trying to cut a lemon with a sword, it does not make sense.
Using landing page tools reduces your work burden, decreases stress, and helps you take care of leadconversions even when you are enjoying your vacation.
Some tools like unbounce and Instapage comes in real handy for landing pages. Another such tool is AWeber that helps you stay in touch with your customers at any time.
The point is to choose the right tools for your website, use them to automate some tasks and shed some of your burden for better functioning and increased lead conversion.
·        Provide useful information
Do you know about the lead magnet?
Lead magnet is an irresistible bribe, you give away something for free in exchange for email address.
Just lure your customers to read free valuable content and share their email address in return, so that you can use these emails in your lead conversion funnel. If you look at it, you are not really giving away free information, you are getting something in return as this method uplifts your conversion rates.
Giving away free material is always a good strategy, it builds your credibility and increases trust.
Leading your visitors to provide their email or reach CTA directly is like asking them to help you without getting anything in return.
·        Use creative content
Content is the driving factor for many websites, especially websites providing blogs, news, and other such content. The first impression for such websitesis always the content displayed on the landing page, and if it's not catchy and captivating, you will not be able to connect with your audience.
Why do you think websites like BuzzFeed, Upworthy, and Cracked have so many views and visitors? They provide catchy titles and effective headlines. Most people only read the title before diving in and reading the whole thing.
Your landing page should be appealing as well as display captivating content.
·        Use innovative graphics
In reality, there are two types of people – some analyze both content and graphics, and others only see graphics. No doubt, everybody likes innovative and attractive graphics, it's like you see it and you know you like it.
We process visual information a lot better than written information- you might remember a beautiful Christmas tree that you saw 10 years back, but you might not remember what you read at that time.
Interesting visuals trap your customers and obviously increase conversions.
Also remember, stock photos may look nice and professional, but your users are smart enough to figure out where you found them. Try and emotionally connect with your audience. Take some pictures, even if they are simple photographs of your team.
Conclusion
To increase conversion rates, you will have to spend time, analyze, and figure things out. It is highly unlikely to increase conversions based on abrupt and sudden changes. Planning and correct understanding of your audience is a factor that will lead to improved conversions.
Another thing that really matters here is, the market is changing, your customer needs are changing, and new technologies are hitting the market every day. Keep track of all these things for higher conversion rates.