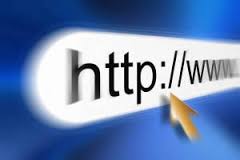 Are you looking for buying Expired Domain Names? If yes then Please follow my tips on it and get huge traffic and backlinks for free. As per SEO, Old Age Domain names always proved to be good and smart choice. Apart from old age domain name, you will also get traffic, brand, alexa rankings, PR and links associated with the domain name. This will lead you to better results! While a regular domain name can simply be registered, an expired domain name must be bought or captured using a variety of different methods. I have also seen many people buying and selling Expired Domain names which is known as Domain Flipping! So lets see some top 5 best tips to buy an Expired Domain name with lots of traffic and links for better SEO and How to?
Best Tips to Buy an Expired Domain Name
1. Always Check Some Stats of the Domain Name
I mean before buying an Expired Domain name for you, Its better to check Domain Authority, Google PageRank, Google AdSense Banned and Backlinks associated with it. You have to carefully analysis these things by keeping SEO in mind. If the Domain is banned by Google or Poor/bad Backlinks linked with it, then its recommended to drop off the idea for buying it!
2. Go for a .COM domain and Keyword rich mainly
Its a smart move to select those Expired Domain which is short in length, keyword rich and has a .COM extension. Avoid Special Symbols and Length words in Domain name usually. Also never buy an domain name with is associated with different person Brand Name. For more info, please read my below post on Selecting a good Domain name.
Read This- Top 10 Killer Tips on Choosing the Right Domain Name for your Blog
3. Use Expired Domains Picking Up tools
Well this is must! To know more on Expired Domain names, one should try some tools for finding Expired Domain Names. This will help you to know better about the domain as for ex. links coming in, PR, Expiring Date, Alexa, DA and many more. Below is the list of that Tools and Sites.
Top 10 Tools/Sites for Finding Expired Domain Names-
4. Domain Tools
6. Dom Dump
7. Fresh Drop
9. Domainsbot
10. dnScoop
Also See- List of Top 10 Best Domain Name Suggestion Tools
That's it! I hope you will love these above mentioned tips for finding Expired Domain Names for your business. Keep Visiting!