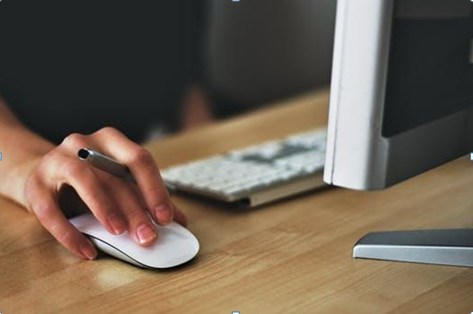 You might have heard about a VPN somewhere on the web though you haven't used one yet. In today's era Internet has become a necessity & soon there will be a time that VPN becomes a requirement. Using a VPN has a lot of advantages.
There are a ton of VPN providers available & it is a tough job to choose the right one for yourself. If you think that all the VPN providers offer the same service, you're wrong. Different VPNs have different features. What's good for me may not be good for you. Let's know more about VPN.
VPN: Virtual Private Network
A VPN connection connects your device to a remote server of the provider & all the data that you transfer seems to enter & exit from that server itself. The transfer of data between your device to the remote server is completely hidden & untraceable. This gives you complete anonymity on the web & even the government won't be able to spy on you. In addition to that, you can access anything on the internet without any restrictions. Choose the location where the website you want to browse works & you're done.
There are a lot of websites that are inaccessible in Canada. You can access all of them once you get a VPN.
5 Advantages of a VPN
If you think VPN does nothing other than breaking geo-restrictions, you're wrong again. It has a ton of cool features to use.
●    At work/School
Being a student or a worker, you have many things to finish & so some part of the internet is blocked for you by the school, college or company. Though it is right to do it is annoying at times when you have something urgent to do or you're already bored & want some light entertainment. Some schools even block email services like Gmail it doesn't seem the right thing to me. You can overcome all the problem by connecting to a VPN & choosing a different location. Don't make it a habit though or your boss will fire you.
●    Downloading
Having an unlimited internet connection at work, you sometimes download movies legally or illegally but all the download activity is stored in the company's server & you may get fired for installing a torrent client on your PC. Torrenting without a VPN in Canada is really dangerous & you may land up in jail after paying a hefty amount of fine. It is always better to invest a few bucks in a VPN than trying to save yourself from legal punishment.
●    Privacy
Some people are concerned a lot about their privacy. It is annoying if a person tries to look at your mobile when you are talking to someone. Well, you may not be aware but without a VPN you are very vulnerable. Hackers & Third-party Applications can easily track what you do, with whom you chat, what sites you browse & even your credit card details. Isn't that scary? VPN overcomes everything & gives you an encrypted network where you can share your data without worrying.
●    Bouncing the IP address
As mentioned earlier in the article, with a VPN you can connect to any of the locations that your VPN provider offers you. This masks your IP address with that of the remote server you are connected to. Now when you're connected to the remote server, you can browse any website that was inaccessible in your region. Also, you have to be hassle-free because no one will be able to track you. Being in Canada, you can enjoy the US version of Netflix by just connecting to a US server.
●    Sharing Files
If you are in a company, file sharing would be an everyday thing for you. Keeping a transfer device like a USB or an external hard-disk is an option, but what's the need when you have a VPN. A VPN connection creates an internal network in which you can share your files from one device to another easily. You can even access your work-related files from your home.
These were some of the advantages of using a Virtual Private Network. Though, it may seem to you that VPN is not really necessary but when you get one, you'll never want to live without it. If you think deeply, even the Internet is not an absolute requirement. Many people live without it but if you have internet, it makes your life easier & better. The same goes for VPN.
There are numerous VPNs available out there & choosing one can be really difficult.
Stay safe & secure online!