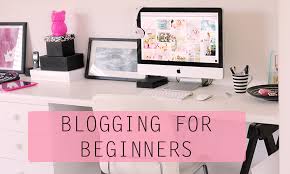 As we all know that starting and creating a blog is not very easy. It takes too many efforts and a lots of hard work. Whenever we start an blog or website, some questions are revolving in our mind that will our website become successful or not? Will I shall earn something via it or not? Which niche we have to choose? These are all the common questions which are divert every newbie blogger. You can create your blog on Blogger or WordPress. The choice is yours!
There are so many articles and tutorials are available on web through which you can learn how to start your new blog and website. This post is also one of them. Here we discuss what are the ways, tips and techniques which guide us to start a blog. Lets have a quick look!
How To Start A Blog- Tips And Techniques
Blog Niche
Yes! it is very important to decide your blog niche. This is the first step to set up your blog. You have to choose your blog name very carefully, because once it is setup than you can never change it. Your blog niche is based on that topic in which you feel comfortable and you can write on it. Focus on your blog name. Whatever your blog niche, you have to publish the content related to your niche.
Domain Name
The second tip is choosing an right domain name. Domain name play an vital role in the field of blogging. There are some following tips to choose an domain name-
It should be short.
Easy to remember.
Avoid special characters to insert in domain name.
Do not use hyphens (-) in your domain name.
Insert keywords as far as it possible.
Domain name should be unique.
Know Your Audience
You have to read the minds of your readers and audience. Make sure you will never disappoint your visitors and readers. Traffic is the most vital part of blogging. If you are unable to get huge traffic than it will be not good for your blog. Always write on that topic which the market demand and your audience want. Always active and ready to write on some latest and trendy topics.
Build Relationships With Other Bloggers
You are a newbie blogger and doesn't know everything about Google, SEO etc. So you have to build good relationships with others bloggers and pro bloggers. You can comments on other blogs to get backlink. Do discussions on an topic with other bloggers. It shows that you are a friendly person and wants an healthy relationships.
Money Making Articles
It you are a newbie blogger than you have to understand the marketing condition. A s we all know that making money articles are very much famous on web, because in today's world everyone wants to earn money without doing any hard effort and if you are posting the quality articles related to money making on your blog, then your blog become popular and grab huge traffic.
Traffic- Key To Success!
As we all know that How much traffic is important for our blog. If you want huge traffic and wants that your blog content will always appear in Google search pages than your content have to be unique, creating and attractive. Readers always want latest information, so have to update your blog daily and publish the latest information. Do not copy from others blog. Otherwise Google will punish you.
Theme Of Your Blog
Always remember that First impression is the last impression. So try to adopt an unique and attractive theme for your blog. Your template must be creative and attractive, it should attracts your readers to click on the content of your blog. Some features which is included in your theme like-
Search Engine Optimization Friendly Design
Widget Ready
Compatibility with browser
Customizable Layout
Color schemes
Easily customizable header
Video and image friendly
Social media integration
Host For Your Blog
Generally there are two types of hosting are available:- Blogger and WordPress. You have to decide where to create and host your blog. Blogger and WordPress are the two most popular blog creation sites on the Web. You can choose any of them.
Promotion of Your Blog
The next way for starting an blog is advertise your blog on social media sites. To get huge traffic, you have to publish your blog and blog articles on various social media sites like Facebook, Twitter, LinkedIn, Stumble, Google Plus etc. You have to advertise and promote your blog and website on your personal social media accounts or on your business accounts.
All Done!