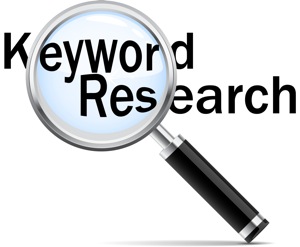 Well Keyword research is one of the most important, valuable and high return activities in the search engine marketing field. Choosing for the "right" keywords can make or break your website. Without proper Keyword SEO knowledge, your site/blog is no more. At Blogging Ways, there are many posts written on keyword optimization, so please read them first before reading this at below. Have a look and Dive in!
1. Learn the Role and Use of Keywords in your Blog Posts
2. Where to Put Keywords inside a Blog Post for Better SEO
What is Keyword Research?
Finding the right search terms (keywords or key phrases) which people enter into the search engines while conducting a search.
Understanding these search terms, with regard to-
Competition – The quantity and quality of other websites ranking for the search term.
Traffic – The quantity and quality of people using the search term.
Why Perform Keyword Research?
He He, Its answer is simple so as to ensure your website gets maximum exposure from the search engines usually Google and Bing, and your content reaches its desired target audience mainly. Better is your Research, more you can rank on your favorite keywords which is proportional to more traffic and more money etc.
Types of Searches:-
1. Short Search terms- Usually 1-2 keywords
2. Long–Tail Search terms- Usually more than 3 keywords
How to do proper Keyword Research?
There are two ways to do it as mentioned below-
1. Content-centric – You have a specific piece of content, or provide a particular product or service, and you want to find search terms people may use to find you.
2. Keyword-centric – In this, you want to identify profitable search terms, and then build content around them.
Some useful tools for Powerful Keyword Research:-
Microsoft Advertising Intelligence
Wordtracker's Free Basic Keyword Demand
Final Words:
That's it! Enjoy and I hope you all liked this article on Beginners Guide on How to do a Powerful Keyword Research! If you have any doubts left in your mind then let me know in the comments section below. Also please share and bookmark this blog post with your friends in circle. Thanks.