If you're a small business owner, or passionate blogger, you always want the best for your website. Your website is the medium between you and your viewers, it's where you build connections and make customers. In this rapidly evolving technology age, people accept only the best. It's necessary to know what the best is and how you can improve your service to your customers and viewers. For that reason we will be reviewing the hosting website, Altushost, it's pronounced 'Altus-host'. Right off I can tell that this isn't some wacky website, the interface is clear and smooth. The website had fast loading as well.
What is AltusHost and Why?
Altushost is a European based company. Their website says that they are for giving best customer experience, ensuring satisfaction, and offering affordable web hosting. Altushost has won numerous awards so far. They have many testimonials to agree with their precise customer service and 24/7 support.
Altushost understands that in this modern day and age, the internet has made more millionaires in a decade than the last 100 years without the internet. There is profit to be made from the internet, in fact. The two biggest companies of the world are based around the internet. Those two companies are the astounding giant, Google, and the self-sufficient nation of Facebook. The numbers and earnings of these companies is almost impossible to understand. The numbers are so great. The types of people that use this hosting website range from business owners, to entrepreneurs, and CEO's of companies. The types of servers are, standard servers, custom servers, and also high-end servers.
It serve more than 10,000 satisfied clients all over the world. Isn't it amazing!
Services Provided by AltusHost
Dedicated Servers
Speaking from a business perspective. We live in an age where slow loading speeds, and interactions with the server are just not accepted. If your website is slow and unstable, people will simply leave it and go to another one. You will be losing valuable return customers. Thus AltusHost provides you top quality proven hardware's, your asset will be secured under this server.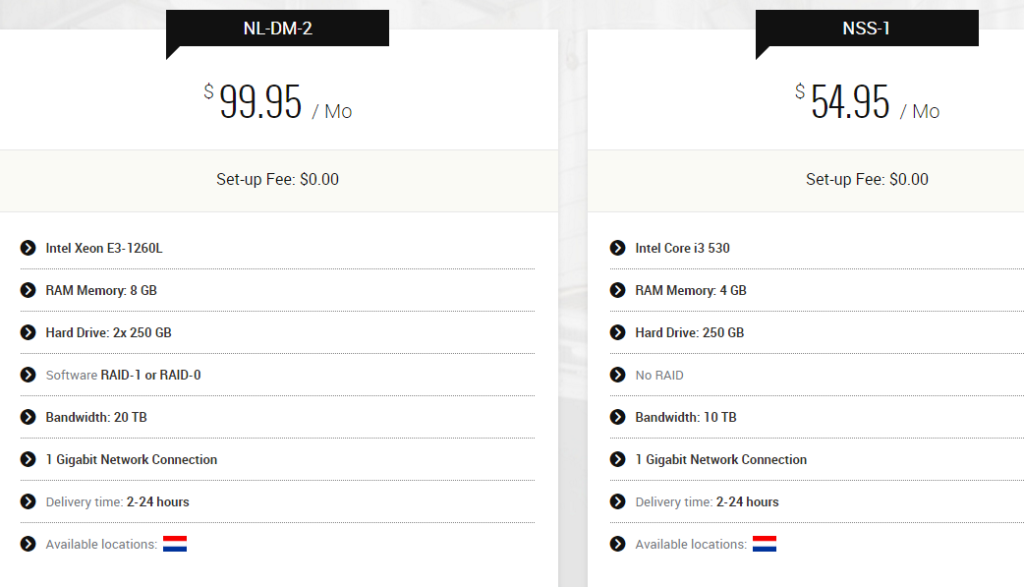 Special Server Deals
It gives the variation in VPS and covered with managed Support as well. VPS hosting provide so many setup like software installation, security monitoring and technical support which helps their users and readers to concentrate more on the growth of their work.
SSL Certificates
SSL stands for Secure Sockets Layer, sometimes called digital certificates, are used to establish a secure encrypted connection between a browser (user's computer) and a server (website).  An SSL certificate from Altushost will secure your web site with both industry-standard 128-bit encryption and high grade 256-bit encryption.
Virtual Private Servers

AltusHost provides you 2 types of hosting Linux VPS hosting and Windows VPS hosting. They are offering 24*7 hosting service and a fast provisioning delivery as well. Their virtual private servers are built from the ground up on cloud technology. Enjoy increased power, flexibility, and control for your websites. . It truly is dedicated functionality without the expense.
Shared Web Hosting
The main objective of shared web hosting plans is to provide the quality, flexibility, reliability and speed that you require for your professional web presence. Altushost shared service delivers a powerful, proven platform that's perfect for hosting your websites in bulk.
Spam Protection

A spam filter is a program that is used to detect unsolicited and unwanted email and prevent those messages from getting to a user's inbox. There are
 3 types of main features with
Spam Protection
:
– It protects your system from spam, virus, phishing attacks!
– Saves your valuable time.
– Improve the flow of inbox.
Remote Backup
A remote, online, or managed backup service, sometimes marketed as cloud backup or backup-as-a-service, is a service that provides users with a system for the backup, storage, and recovery of computer files.With the help of backup facility, you can recover your lost data and information. They are using R1Soft Backup solution which is installed on your powerful Storage Servers, it will provide full backup facility to the users.
Features Of AltusHost-
Fast
Responsive
Affordable
Different pricing and specs for different businesses
24/7 tech
Friendly customer service
Has won many awards
SSL and Backup Support
Testimonials verify the web hosting's quality
Plans and Pricing:
The first in many plans is the 'web hosting'. Which starts at $4 per month. This plan includes a cPanel, which is a control panel for your website. 300+ scripts, one click installation. Webmail, OwnCloud and WordPress are also included as well. The great thing here is that they offer WordPress, which is kind of the backbone for professional websites. Offering a variety of services, and widgets which you can use to customize and personalize your site. Themes and packs also ensure that you won't be having to type up your whole website in Html and CSS, believe me, if you tried, you wouldn't finish. Themes and widgets, and so much more on WordPress offer all that code for free. Kind of like you pick what you want, we'll do all the coding and work.
This is the plan most people will use. Since it's for business owners and generally for those who don't have millions of visitors.
Another plan is VPS hosting. Offering Linux, Windows OS. True Virtualization and 24/7 tech support, this package is $19 per month.
The last plan we have is the dedicated servers, starting from $99 per month. There are more options here as well, there are 3 Intel packages you can select from. All have a different Intel processor, different amount of RAM. Bandwidth and network connection space and so on. The price goes higher with the higher stats.
How to Sign Up?
-To sign up for any of these plans you simply have the orange 'sign up' button. You have the option next to select the billing cycle, this is for the dedicated servers, so you get a discounted rate per month if you choose to purchase a website with AltusHost for longer.
-The basic web hosting sign up is similar. You click the sign up button. Then you have the option to choose a domain, link an old domain and transfer hosting companies, or use your old website and update name servers. After you hit enter, a loading bar will come up, and check the domain entered is valid.
Conclusion
AltusHost is a European web based company which provides hosting. They have so many plans so you can choose one that is tailored to your needs. Business along with individuals can enjoy AltusHost's 24/7 technical support. If you have a company or need your website for heavy traffic, then you can select through the dedicated servers that AltusHost has with them.
A couple of interesting things I noticed were how on their website, they have their own awards page. Where they proudly display awards given to them by review and hosting critics. It's no surprise that their own website is very responsive and fast, and visually stunning and modern looking. The only negative associated with this website is the support button, which is a giant grey arrow in the bottom right of the screen, floating with you whichever page you go on. It's just pointing you to an online chat if you would need assistance or have any questions that AltusHost can answer for you right there. Other than that my experience was completely astounding, their plans also are very attractive and ensure to be a good fit for all.
Also Please Share this article on your social media profiles and if you have left with any doubt,  just discuss it in the commenting box below.
Thanks!
AltusHost provides Outstanding European Web Hosting, VPS Hosting and Dedicated Servers in Netherlands and Sweden.