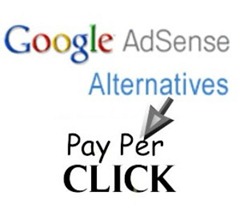 Its being a hobby of every blogger to make money via Ads and when it comes to the best Ad publishing network ever, Google AdSense stands out first. Therefore around more than 75% of the successful webmasters deals with the Google AdSense and enjoying every bit of Ad click on their blogs or websites. Now the issue is that what others are doing who gets disapproved or doesn't meets the requirements of AdSense? Is they making no money or less money as AdSense is the biggest source of online income of every webmaster. Hence AdSense is not the only source of income, you can also join other Ad publishing networks like AdBrite, Bidvertiser and Chitika s well. They work same as Google AdSense with some slight changes or features but pays low as compared to it. Therefore today i am going to focus on that point and tells you which one to choose and why for your better earnings. One should must see below Comparison chart.
Comparison Chart between Adbrite Vs. Bidvertiser Vs. Chitika:
Adbrite
Bidvertiser
Chitika
Intro:AdBrite is the largest independent ad exchange company offering an entirely transparent marketplace, direct access to superior campaign data and analytics and ultimately, greater control over what matters most – results. Hence you get paid for the clicks and the impressions generated on your Ads(Cost Per Mile). Most of the people feels that it is the best alternative for AdSense (as well i do).Website:
Intro:Bidvertiser is basically a Pay Per Click ad network and sub division path of Bpath LTD. where you get paid for clicks generated through the ad published in your website. It has been around for a while and known for many.Website:www.bidvertiser.com
Intro:Chitika is a company that allows you to monetize your site with the ad blocks (search targeted Ads) that show product reviews and shopping links. Their program pays you every time these ads are clicked by your visitors, giving you 60% of the revenue generated from their advertisers.An Fact- Chitika has around 100,000 + websites in their compartment where online Advertisers are looking for.Website:www.chitika.com
Advantages:* Now you can really get a good revenue with the clicks and impressions.* Adding up zones and running the ads is little confusing for a starter, but works well after using it for a while.* Common and most used ad formats are available.* They pay us through Check (Minimum amount is $5)* Creating and managing as advertiser is also simple.* Along with Text & banner ads they provide full page and inline ads to increase the revenue.* Best of this network is , the details are accurate and the clicks are validated properly.

* Their support is timely and good.

* They accept Top Level Domains, which is a plus point for them.

* Updates of the click, impressions are fast.

* At Adbrite, You can specify your own site keywords,Description,category and many more which will help Advertisers to easily find out your site and advertise.

* Now AdBrite offers BritePic to earn more with your images/pics on your site.

* AdBrite Support Team is damn good and even you got your queries answer within 3 hours sometimes.

Advantages:* You get a good earning for each click you get.* Adding up a zone is very easy even for a beginner.* Minimum fields to be filled to see your ads up.* If any changes is done with the preference or templates it is automatically updated in your site (after a specified period)* Common and most used ad formats are available and we can also customize our own ad format.* The good thing is, you can cash out through PayPal($10 Minimum), Check($100 Minimum), Wire($500 Minimum) and now Moneybookers also.* If you like to use their advertiser feature, you will be credited with $20 for free to advertise.

* You can also earn using their referral program. Either you can bring advertisers or publishers to their ad network.

* Along with Text & banner ads, you can use pop-up and slider ads.

* Bidvertiser accepts hacking and Cracking Content.

* They accept all kind of domains, but sites should abide by the rules.

* Free design banner that means now you can also design your Ad template banner as per your choice,dimensions and colour's to suites your website best.

* Bidvertiser also offers you to display ads on your xml feeds as same as Google AdSense does.

Advantages:* Chitika ads will work best if your Site / Blog receives traffic from US , Canada , UK , Australia , Belgium , Denmark , Germany ,India , Sweden , Spain , New-Zealand , Italy ,Netherlands and France.* Better PPC than Bidvertiser and text Link Ads are based on your site Keywords and Geo targeting as well.* Chitika will work for small as well as Large publishers. It also accepts hacking content.*Chitika divides the websites in 3 tiers or category depending upon the number of impressions a website is getting. These tiers are Gold , Silver and Bronze respectively.* Chitka is the only company that is compatible with Google AdSense that means both the advertising program can be used at the same time on a website.* Good Referral program and now you can enjoy your referred people earnings up to 15 months.* Chitika supports Mobile and Map Ads also.

* Low Chitika minimum payout :

Chitika offers revenue payout both via check and PayPal account to their users. Minimum Payout : $10 (via PayPal) and $ 50 (via check). Note- payments are made monthly.

Disadvantages:* Their ad zones are limited to 10 by default. So use the ad zones wisely.* Once an ad zone is up, you can't change the banner template.* Only payment option available is through Check like AdSense.* Most of the time you can see "Advertise on this site". (depends upon the Geo location)* Less contextual Ads than Bidvertiser.* Referral program has been cancelled by them.* AdBrite don't accept Hacking,Porn and Cracking Content.

* They don't accept, sub-domain sites, only Top Level Domain is acceptable.

* Ad loading time is more than from Bidvertiser.

Disadvantages:* One of the most seen issue in this ad network is , not registering of clicks from users. (I too experienced it).* Very often you will see "Your ads here for free", due to less advertisers with them. (Sometime depends upon the Geo location)* It is Pay Per Click ad network, so you will only get paid for the clicks you get, not for the impressions.* They offer toolbar, where they state you can earn more through it. But it doesn't.* They claim Pop-up ad, Slider ads enables us to earn more. But i didn't see any difference.* I personally don't like the Bidvertiser Support team as they respond very lately.
Disadvantages:* Chitika ads are not contextual, but search targeted, so there is no point in looking at the ads on a page without actually searching for it. What about my direct visitors?* All of my international traffic is wasted. Chitika works only with US and Canada based visitors, so if your site has a lot of international traffic, it is just ignored.* It sometimes shows duplicate ads in different ad blocks on the same page. Not only that, I also saw ads from the same domain name occurring in the same ad block* Very low CTR. I think the ads were positioned well enough. My site was approved for Silver level ads. As Chitika advertises, the CTR and CPC might be better if you are approved for Gold level ads.* Chitika has a better variety of ad sizes and formats. I especially like the list format in which it automatically displays a map or an image beside the ads. This works well if you have a site that might benefit from location based ads.
That's it! I hope this is enough to judge you the right choice for your website. Note- All the above specifications are based on my own experiences, it can be different sometimes as every person has its own opinion. Cheers!
Who Wins the Race?
Personally I Recommend AdBrite to all my loving readers who want to earn more with their websites in short period of time. Also Please Comment below and share this post!
Incoming search terms: