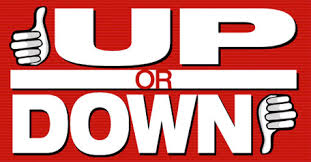 Well checking for a website or blog whether it is up or down is very essential now a days. As you have to know yours site server working status at all countries and at all time. Besides China, there are many other places where your website can't be accessed so lets find out and at which time it is going down! Therefore today in this Post, I am going to mention some tools i.e online sites to check if website is up or down etc, Have a look…
Online Sites to check if website is up or down
This website starts pinging your domain you enter from 50 locations around the world, unless there is no "Okay" in the result, your site is blocked in that location where the result is "Packets lost (100%)".
At the Down For Everyone Or Just Me website, enter any domain you want to check, then you can see if the domain's site is down for everyone or just you. Very Interesting site.
Perfect website to check if your site is down or if it's just you who is blocked or if your internet is just down. This is also good to check if a site or blog is blocked in a firewall or proxy.
Another website is Watch Mouse which can ping your site from 30 stations worldwide, and tell you if the website is down or blocked in the same way as Just Ping does etc.
5. Down Or Not
This is favorite tool. Now just Enter a site's domain, press the Return key, then Down Or Not will show you if the site is down or not. That's so easy.
"Is It Down right now" monitors the status of your favourite websites and checks whether they are down or not. All you have to enter the domain name and Check a website status easily.
Is it down or just me? Online website down status checker tool to test any site's reachability in real-time. To perform operation, simply enter the domain name or copy/paste the URL address of the unavailable website and see if it is down or not for other users right now.
Is it down? Now Enter domain name here to check website server status and many more etc. Its an very small and innovative site etc.
Final Words:
That's it for today! I hope you might like this 8 Tools: How to check if website is up or down and keep enjoying. Also Please share this post with your friends and let me know your site status: Up or Down in the Comments section. Till then Peace and Blessings!
Incoming search terms:
check the website is up or dpwn
check website up or down