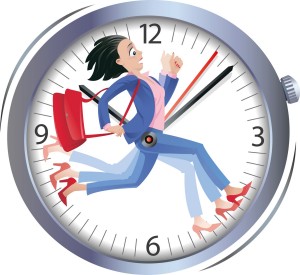 Being myself a Late Night Blogger, I know the importance of Time and its proper Management to Enjoy a peaceful life. Specially If you are an Engineer or Studying higher Degrees then you must know How to Manage Time for Blogging. Well I noticed many Bloggers acts good with friends at day time and work hard in Late Nights to Get Successful in their Aim, still enjoying their life etc. Some People fails to manage time that directly results in No/half Article Posting, Didn't get time for Study and didn't sleep well in Late Nights also. This is due to their bad time management for all those things he/she wants to do in his/her life.
Blogging includes writing blog posts, replying to comments, respond to readers emails, setup your blog good, promotion and many more. This is not as easy without proper time, So that's why we should do Late Night Blogging. If you are running out of time or busy schedule, then this might helps you a lot. So Today I cam up with an post on Best 8 Time Management Tips for Late Night Bloggers to get succeed in 2014.
What are Late Night Blogger?
Well the Bloggers who works after midnight i.e from 12.00 AM to 5.00 AM is known as Late Night bloggers etc. At that time, they write posts, manage blog and do various things related to Blogging of course. In other words, Late Night Bloggers do extra routine from normal bloggers in terms of efforts and hard work too.
8 Time Management Tips for Late Night Bloggers
1. Plan for your Post hours Everyday
Yes this should be must! Always set an time hour in which your post should be written may be 12-1.30 AM or 3-4 AM etc. This should help you to maintain your routine and always  continuously write at the time of Post Hours. Now it depends on you whether to finish the work in 1 hour or les than 30 minutes. Try to put atleast 500 words in your post for better SEO.
2. Have Some Refreshment with you
Now to enjoy better life at Mid Night, Take some refreshment with you while writing such as Chips, Cold drinks, Biscuits, Coffee or any other food etc. This will give you some sort of energy to write posts and refresh your laziness along with hungriness. To avoid sleep, Coffee is the best choice for a blogger. Never eat all items at once, eat one by one by giving some interval of time.
3. Set your Social Media Time
To entertain yourself while writing or not writing, Social Media sites like Facebook, Twitter and Google Plus is must to surf and remain updated with your friends latest news. I recommend to use Facebook for some type of relaxing and time pass etc. Note- Never overdose it, otherwise it will kill your blogging time at all.
4. Do 1 thing at a time
Another thing is to do 1 thing at a time always. This will make yourself never frustrated or being in trouble. Doing multiple things at once can give you problem or can't do anything properly. If you are writing, then complete your post and then proceed to another thing like surfing Internet, Playing Games or Social Media.
5. Take Some Rest and Start Again
If you are writing longer posts such as 1000-2000 words, then taking rest is mandatory. Always give some 5-10 minutes interval in writing long post always. This will make you refresh, relax your fingers to get things start once again. If you are so much tired, you can also save your draft and write on the very next day. You can also eat things at that time.
6. Stop Checking your Blog Stats Always
This is a very common problem among us, we always check our blog/site stats many times day. This will waste your blogging time and doing other activity. So its highly recommended to check blog stats once or twice a day to see what's happening not so many time. Instead of this, you can learn new things at internet or write posts.
7. Set Specific Goals for your Blog
Always try to set Specific Goals for today's work. After completing the work, check again that all the things are done properly or not! This will make you a good, hard working and dedicated blogger as well who do's things at time etc. Once you achieve that goal, you can relax or plan something bigger next day.
8. Accept Guest Bloggers
This might saves your time a lot. Instead of writing posts yourself, you can allow Guest Posting on your Blog or Site to get things quicker. Make a Guest Post Page, Allow Bloggers a backlink along with their post and many more. Publish Quality Articles and Generate Traffic with them etc. Now you can allow Guest Posting on your blog when you don't have enough time to write posts regularly.
Final Words:
That's it! I hope these 8 time management tips will help you to be a great Late Night Blogger and successful person as well. Note- I might affect your health, So its a suggestion from me to exercise yourself in Gym and Fitness centre. Thus we need to use the time properly in the best way out, If you have new resolutions for your blog or for your time! – I'd love to hear about them in the Comments. Have a Good time and Please share this Post If you like!