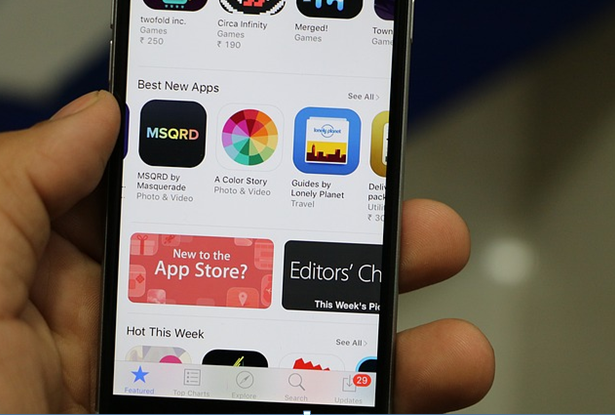 Creating an app requires a lot of creativity and technical skill, but marketing it is yet another thing to master. You might have already developed a functional and entertaining app, but how can you make sure that smartphone users will actually take notice?
To gain users and encourage more people to download your app, you need to make use of several tactics to increase the popularity and visibility of your Blog app on the Play Store. There are many ways to do this, and most of them would require some payment – so be prepared to shell out some funds in this venture. But you don't have to start with paid ads right away, there are also a few things you can do to increase your app's visibility even without paying a dime – just a lot of work and strategy such as:
7 Ways to Increase the Visibility of Your App on the Play Store
Keyword Optimization
Even on Play Store, Google puts a premium on content and the right keywords. This means that you should put in relevant words in all your app descriptions, even the URL link (because you cannot change it later), and app title. Putting the right keywords will help Google search understand what your app is about, and it can show up whenever a user puts in a relevant keyword.
As per best practices, long-tail keywords are best used when it comes to app optimization. These types of keywords are less competitive, but it is also more targeted and it can give you the opportunity to pick the most relevant words to use for your app. Your main keywords should also be included in your app title too. Like for example, if you have a photo editing app called "Easel," you should also add a relevant keyword and say "Easel: A Revolutionary Photo Editor."
Improve Your Aesthetics
Visuals appeal most to users and customers. That's why aside from ensuring that your descriptions and content are filled with the right keywords, you should also make sure that your app icon is eye-catching and unique. If paired with your app name and developer name, this creates the first impression for many smartphone users worldwide – so make sure you show up to impress!
Provide A Sneak Peek of Your App
Some users may be diligent enough to read your app description and content, but most of them are more inclined to go for visuals. This is why you need to add screenshots of how your app mainly works and what its best features are.
You may also add a short intro video of your app – showing potential users how to use it and what is it mainly for. Your video is also featured as a banner in your Play Store page, so it is highly noticeable by users and downloaders.
Ask for App Review Mentions
The premise here kind of works like link-building in SEO. If your app is being reviewed and mentioned in app review websites and blogs, it can also improve your app's visibility on the Google Play Store. All you need to do is look for bloggers and reviewers who can feature your app on a blog post and have a relevant word linked to your app page.
The reason is the same with website owners. Google recognizes outside links as a point of trust to your name. The higher it is, the most likely for Google's algorithms to recognize you for a relevant search.
Reach Out to Niche Influencers/Bloggers
Online influencers can lead more users to  check out your app. For example, if you have a gaming app and you tapped a mobile gaming guru in the community, his/her followers will also try out your app if he/she is impressed by it. This tactic could be a bit tricky though, and it might entail some costs because bloggers now usually charge a fee before reviewing or featuring any product.
Engage With Customer Feedback/Ratings
Content is not a one-channel thing. Whenever users leave a comment in your app page, try to at least engage with some of them or even answer some queries and concerns from there. Google now puts a premium on customer engagement, and companies who do this right are usually favored when it comes to ranking and visibility.
Maintain a Good User Experience
A good user experience is part of customer engagement. It is also the surest way to get high ratings and good feedback – which can help you shot to the top 10 apps in your category. Once you have achieved this, it will be a whole lot easier to gain new users because being in the top 10 gives you maximum visibility with only minimal effort.
These strategies however cannot produce results in a day or a week – it would take months or even a year before you can reach better rankings. The important thing here is to be diligent with your efforts, and it is also important to keep yourself up to date with changing user trends and app competitors.
Author Bio:
Jessica Radburn is a seasoned writer who enjoys creating helpful articles and interesting stories. She has worked with several clients across different industries such as advertising, online marketing, technology, healthcare, family matters, and more. She is also an aspiring entrepreneur who is engaged in assisting other aspiring entrepreneurs in finding the best office space for their business.
Check out her company here: http://www.phonetipsandtricks.com/