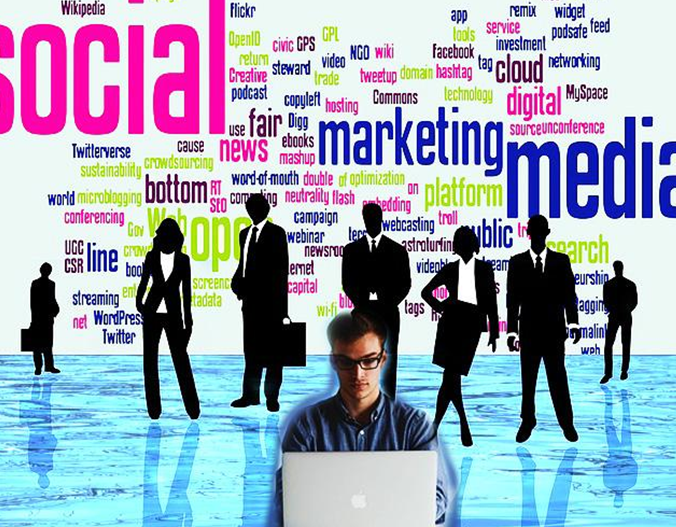 Most people these days use social media in their everyday lives. Did you know that this modern platform can be seen as a special tool to help find the career for you? According to the U.S. Bureau of Labor Statistics, 70% of jobs are found through social networking. Here are some tips to help you find the job for you.
7 Tips for Finding a Good Career Using Social Media
Find the Social Media Platform that Suits You
There are a lot of social networking platforms you can use to land a great job and a lasting career. Here are some of them:
LinkedIn

As of the first quarter of 2016, LinkedIn has recorded a total of 433 million users. It is the platform that most people choose when looking for work.
Make sure you do the steps to land that job. Optimize your profile, create a network by joining groups, and use endorsements.

Facebook

Facebook is a more casual social platform. Most people use it for reconnecting with old friends and family from far away.
You can look into your network marketplace about job postings.
You can also join groups of people, or like pages of companies that you are interested in to get that job.
Instagram

The most visual out of all the platforms!
Follow the companies in the industry you are interested in getting a job.
Post images related to your chosen job.
Make a Strong Professional Online Presence
Have you tried searching for your name on Google? What did you find? These days, hiring managers for companies will look up potential hires on Google.
Take down any picture or statement that the employer might find unprofessional.
Too much information is bad information. Keep it short and sweet.
Make sure your profile picture professional or at least business casual.
Privacy and Getting Your URL Known
Privacy settings are there for a reason! Be sure to use the privacy and visibility settings to manage your posts. Linking your social media profile to your resume is also a plus!
Set your personal posts to be just for friends and not for everyone!
Show your tech skills and open another line of communication by adding your LinkedIn URL and Instagram/Twitter handle on your resume.
Get Connected and Communicate
Show your expertise by getting connected to the right people in the industry and participating in online discussions.
Use social sites as a gateway to the people who work in the company or industry you want to have a career
Share and repost content, forward helpful links, and answer questions that you know the answer.
Know the Latest About the Industry You are Looking Into
Make sure you are updated with what's new in the industry. This proves your passion and interest to get the job.
Sign up to newsletters and discussion forums.
Join the groups and pages that are connected to your desired job.
Blog Your Way to a Job
Let your future boss know how knowledgeable and passionate you are about that job. Make your own blog and include the URL in your resume!
Blogging can give you an outlet for your opinions on the latest innovations in the industry.
Keep your posts professional and informative to make it interesting to the companies you want to join.
Interesting blogs can be reposted and get the attention of a hiring manager.
Beware the Disadvantages
Like everything else, the use of social platforms has its disadvantages. Here are some of them:
Whatever you post or what your connections comment on your post can make or break your reputation.
The world of social networking is open wide. Employers can know how many companies you are applying with.
Time investment is a must. You must be sure that your communication channels are open at all times.
Always remember to keep your passwords safe. Using multiple social media accounts will need you to remember all your passwords.
Be wary of the many job scams out there. Just verify all the information you get, and you're good.
Bio:
Denise Del Mar is an online content writer that focuses on employment in Cebu and to the Top Cities in the Philippines. Her partnership with CebuJobs.PH helps her excel on the niche she loves.
Thanks.