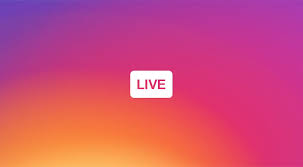 The cyberspace is crawling with visual content. From cute cat (or dog) videos to funny prank videos, our social media feeds are practically infested with them. Now keeping with people's inclination for consuming visual content, businesses too are leveraging different platforms to produce live videos. In fact, as per the statistics, 80% of consumers would rather watch a live video than read a blog post.
Now the all-important question is how should businesses create the live video to maintain a steady audience engagement? Well, here are some ways to go.
  7 Ways to Engage Your Audience on Live Video
Harp on the exclusivity factor
Live videos have already become a sweeping success among the netizens. Different social media channels (think Facebook, Instagram or Twitter) have joined the live video bandwagon for its mobile apps.
Now in order to stand out, it will be essential for businesses and brands to not just unnecessarily indulge in this phenomenon, and clutter the feeds of the consumers with pointless video streams. Instead, they should maintain the exclusivity of their video content which will be accessible through their live streams. The point is to provide good reasons for people to engage with your content.
The magic of storytelling
It's common for businesses to focus on being informative and sharing tips in the videos. However, according to the experts, there can be no better alternative to put your message and content into context than with a real story.  This, in fact, serves a multitude of purposes.
Firstly, it nurtures your audience (well, everyone loves a good story, right?). Secondly, if you share a personal story involving your brand, this makes your story more believable and relatable to your viewers.  So consider taking a leaf out of your experiences, and present them as stories with good lessons for your audience.
Emphasize on timing, topics, and talent
The three Ts are basically an amazing success mantra for live streams.
Timing: Don't opt for the live stream your videos whenever you find it convenient, and instead decide on a suitable time and day when your target audience is most active. You may be required to conduct a little bit of research before proceeding with the video.
Talent: The audience generally likes the element of spontaneity. So you have to make sure the individuals who are put in front of the camera on your live stream are entertaining and humorous..
Topics: Nobody likes listening to people ramble on for no apparent reason. So before proceeding with the video, have an agenda.
Choose the live-stream platforms that are easy to access and take part in
Always opt for the video-streaming platforms that will be simple to use and view (be it on mobile or desktop).
Platforms like Instagram and Periscope allow people unfettered access to the content. And then some businesses actually prefer streaming their live videos across Google+ Hangouts, Facebook Live, and Periscope all at the same time. If you think you can maintain a steady engagement in all those channels at once, then it's always good to test them all out to check which platform meets your expectations.
At the end of the day, you want to choose the live-streaming platform that is best for your community. Evaluate every option available to you and pick the ones that will reach and engage your target audience in the most brilliant way possible.
Make your audience a part of the video
One of the perks of presenting a live video is that it offers the scope to interact with your viewers. However, at times your audience may need a little bit of coaxing and cajoling to engage in a heart-to-heart with you.
Throughout the broadcast, you need to ask questions, even if they are really simple ones. Also, keep the questions open-ended, so the audience has something to contribute to the discussion as well.
For instance, if your live video touches upon the topic of assignment help services, you can urge students to share their experiences with such companies.
Such interactions can make them active participants from passive viewers, and they'll gain plenty of insights out of your broadcast this way.
Focus on creating valuable content 
The reign of visual content has reached a whole new level owing to the general fascination of individuals towards this form of content. So it's no surprise that live video presentations are on the rise, and that day isn't far when there will be so much content that the masses will eventually disengage unless there is a good reason to pay attention.
Now the businesses need to determine what it is about their brand that would be relevant to their consumers and then club the message along with the exclusive content for live streams. So the bottom-line? Allow consumers something special, and they will be compelled to take note of it.
Make sure to remain true to your brand
If your audience wants to feel exclusive, then provide them with exclusive content. If the audience is looking for solutions or answers, offer a Q&A session. Moral of the story is you must remain true to your brand and your strengths and emphasize on what intrigues your viewers.
Your broadcasts will eventually get better, and your engagement will mount up organically. Don't follow a 'foolproof' strategy blindly, because that way you may risk losing your brand's authenticity.
Parting words,
All these ideas when adopted the right way will offer a major boost to the audience engagement through live videos. In this case, you must remember that the magic always happens when your visual content resonates with your audience.
Author Bio: Marceline Joseph is a teacher by profession and a writer by choice. She is associated with MyAssignmenthelp.com through which she extends assignment help to ESL students. Besides being a voracious reader, she is an active blogger too.