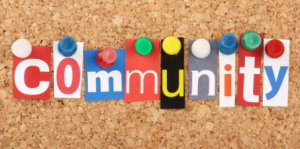 Still Struggling or Unable to Drive Traffic? Why not you take help of Best Blogging Directories Sites Online! Yes, you heard it right I am talking about Top 5+ Best Blogging or Blogger's Community of 2014 to drive massive traffic to your blog easily and gain links also. This helps to boost your blog posts visibility online in search engines and included in your blog promoting strategies as well. Therefore Blogging Communities are the best place to share blog posts, comment, follow each other, make relationships with other bloggers online, interact, gain backlinks and drive traffic too. Not only Blogging communities helps you to develop healthy relationships with fellow bloggers, also it will increase your blog posts rankings in SERPS tremendously. The Blogging Communities which I am gonna tell today is almost free to register and join. So lets know some top class blogging communities of 2014 to promote a blog and its articles wisely. Have a look.
What is a Blogging Community?
Basically a blogging community is a place where you can read category wise articles you are interested in at one stop place. Also you can interact with like minded bloggers, share each other's post, comment, give votes, follow and build relationship with them. Joining Blogging Communities also let you to drive traffic to your blog, gain better visibility in search engines and build quality backlinks etc.
Benefits of Joining Blogging Communities Online
It helps to Drive Blog Traffic from Search Engine and Directory itself
Quick Ranking of your blog Post in SERPS
Increase Keyword Ranking in Blog Posts Title
High PR Quality Backlinks by sharing articles
Make Relationships with Other Bloggers Online
Follow and Comment on each other Profiles
Increase in Domain Authority also
Gain Higher Visibility in Google and other Search Engine
Blog Post Promotion Strategy
Be Popular among others etc
How does Blogging Communities work?
This is a nice question, let me tell you How?
1. Based on Voting System– The higher your votes the more likely you'll make it to the first page, that's where you're really going to get some good amount of traffic.
2. Based on Social Shares and Comments– If you are getting more shares and comments, its easier for your posts to stand out from the crowd as per Communities rules.
3. Active Profile and full Engagement– Yes, its true. Active Profile and Engagement let us make our blog to the top list and among top bloggers too.
Top 6 Best Blogging Communities in 2014
Well BlogEngage is the world's largest and most popular blogging community ever. At here, we can meet, submit blog posts, vote and comment on each other profiles etc. The only drawback is that its a premium paid blogging community (PR 5). If you want to build links, share articles for exposure and rankings, drive referral traffic to your blog and interact, then you could not find better than Blog Engage in today's blogosphere. This should also help you to create relations1hips with other fellow bloggers in your same niche. So please give it a try and Enjoy. To join BlogEngage, you have to pay £19.99 for a standard account etc.
This is an Indian community for Indian bloggers especially where different bloggers meet and share with each other. Well IndiBlogger is the one stop place for newbie bloggers to share their blog posts and get massive referral traffic to their respective websites or blogs. Thus apart from shares, comment, top bloggers, badges etc, Indiblogger also helps to increase people blog's visibility online in the blogosphere. So its my recommendation to please must join this community and explore everything. All the way, its totally free to join.
Bizsugar is one of the oldest blogging community ever in this world. Now powering more than 10k online bloggers into their community. They have large number of audience and increase you site's online visibility very well. As per BizSugar rules and regulations, If you're a new member, your first article submission is going to be moderated and when approved, you will  be notify and then able to freely submit any blog post without moderations etc. This is also an free blogger's community to make account.
This is one of the fastest growing blogging community ever and dedicated to WordPress only. Sites with niche WordPress and its tips, tricks can share their posts in ManageWP. ManageWP rankings are very high on Google and it drives a major part of your blog's traffic. At here like all other communities, You can share and vote on blog posts related to WordPress and the WordPress community including tips, tricks, problems and plugins etc. Well They have also author ranking algorithm that is similar to Google PageRank.
Another famous blogging community is Blokube which is an active community similar to blogengage. This community is based on a user voting system. If your blog post has more votes and shares, then it will end up on the top pages of blokube etc. At Blokube, you are free to submit your Blog articles that would be reviewed and further promoted by the admin or readers to the main page mainly. Now Getting results on the main page will directly let you gain maximum traffic from Blokube in very less time. So what are you waiting for, just register an account there to get backlinks and traffic free of cost.
6. Other Popular Blogging Communities include Inbound, The Writers Social, Klinkk, FuelMyBlog, Gather and DoSplash etc. Must Try Them!
Final Words:
That's it. So these are some of the top 6 best blogging communities ever which I used to get more traffic and attention to my blog in 2014. Note- Never spam on these communities with too much links and self promotion otherwise you be will banned soon by the admin or moderator. Read Proper Guidelines before posting content to it. Well If you are using some other blogging communities, then please do share the list with us. We would be glad to update our list asap. Also if you liked the article, then do a share and comment below to tell how you promote your blog online. Enjoy…