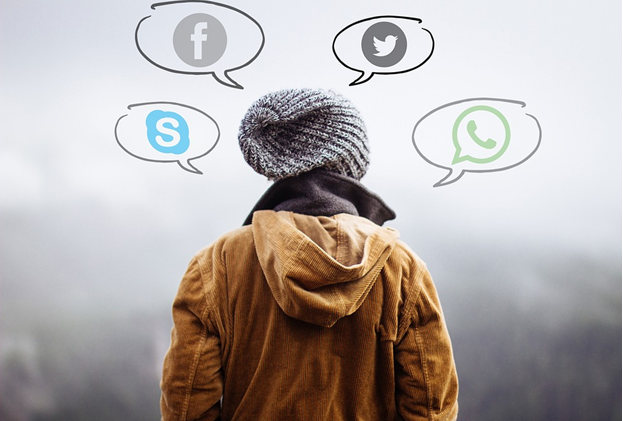 Whether you're trying to build business relationships with your social network or performing key marketing strategies for your brand, it pays to have a twinge of creativity. Here are five ways to unleash your social media creativity for the benefit of your brand.
5 Ways How To Get Creative On Social Media
Create compelling stories.
Since social media is centered in its users, your marketing campaigns should have human interest– a key ingredient in effective storytelling. Ads are everywhere these days; some can really tap into a viewer's heart and soul. If you don't put effort into creating compelling stories, you're waiving the chance to be recognized and felt as a brand. As a marketer, one of your main goals should be to generate talk. You achieve that when you release a well-thought out story that's worthy of likes, shares, and retweets. Don't believe us? These 10 stories will make you think twice.
Meme-ify your campaigns.
Millennials are rather hooked on these things called memes. These have existed since the dawn of the digital age, and it looks like there's no stopping people from creating and sharing them. One way to get creative in your marketing efforts would be to integrate memes. This will add a ton of impact to your content, improving your like and share-worthy appeal as a brand. You can also incorporate memes and a bit of humor to your responses because as we've mentioned earlier, people are personality chasers.
Be trendy.
A surefire way of getting yourself noticed on any social networking platform is to be trendy. On twitter, jump on trending topics and use this to your marketing advantage. Be creative enough to put a spin on certain current events. However, you might want to exercise caution when dealing with some of the more sensitive topics.
Ask engaging questions.
It's one thing to get creative as a brand or as a marketer; it's another to harness the creativity from your followers on social media. When you ask engaging questions, you promote interaction within your community of followers, encourage people to speak their minds, and allow them to contribute to your growth as a brand. Who knows? You might get some interesting ideas for your next product launch or marketing campaign. Don't forget to personalize it with an appropriate hashtag so that you can keep track of their answers.
Take advantage of platform features.
Social networking platforms come up with new features for users to enjoy a few times a year. People aren't always keen on accepting newly launched features but give it some time, and they'll get used to it. Instead of complaining about the fresh platform changes, it's better to have an open and accepting mind. Curious users would want to see how these new features work, and how to maximize their purpose. So, you better jump on the marketing opportunity before it turns into a trend. Incorporate these new features to your marketing efforts and with a bit of social media creativity, make it work. A good example of this would be to putting out live teasers of your next product launch in the form of Instagram, Snapchat stories, or Facebook live videos.
Conclusion
"Boring" is possibly one of the worst insults a person or a brand can be associated with these days. You may not know it yet, but it takes personality to achieve success in whatever field of expertise you choose. These are just some of the ways to get creative with digital marketing. Feel free to share more on the comment section below!
Author bio:
Jessica Rousey understands the essence of making excellent content that suits the needs of every business, especially when it comes to online marketing. She can galvanize your marketing campaign with the content she makes  and then incorporate BuyRealMarketing services.