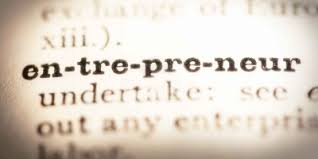 Becoming an entrepreneur is a tempting venture—there are a lot of perks, but there are also a lot of challenges. To be successful takes a lot of passion and commitment. Not everyone can devote enough time to launch a career as an entrepreneur. But the ones who do it successful usually follow some common tactics. Among all of the tips out there for new entrepreneurs, the following five suggestions are often recommended by veterans and agencies:
5 Tips for New Entrepreneurs 2017
Do Some Due Diligence
Entrepreneurship is about solving problems and learning on the go. To do that successfully, you have to be willing to read anything and everything; even if it doesn't seem related. Books, blogs, and articles can all contain useful nuggets of knowledge to get started – and stay motivated. If you aren't reading at least 30 minutes and trying to learn something new every day you may miss something that will help you excel.
Don't Fear Potential Failures
It's easy to talk about being a problem solver, but making the leap is scary. What if you fail? The most successful entrepreneurs take on challenges and aren't afraid to make mistakes along the way. They see opportunities for growth from missteps. Instead of allowing potential failure to burden you, create a SWOT (strengths, weaknesses, opportunities, threats) chart to find the best approach to any project or product. Analyze small details to refine ideas, even when those refinements come with potential pitfalls.
Be Convincing of Your Commitment
Entrepreneurs need partners to succeed. No one will invest in you if you don't show that you are invested in yourself. Find visible ways to demonstrate your willingness to a company that you can help them. Inspire others to show everyone is on the same team with the same goals. Actions speak louder than words, even in business. By showing you can be a motivating force you will not only gain attention but improve your credibility along the way.
Be Open to the Advice of Others
If you want to be a better entrepreneur it's crucial to look at the people you surround yourself with. From individuals you follow on social media to colleagues you connect with at conferences you should strive to surround yourself with strong role models. These characters can provide invaluable advice to propel your professional development. Make sure to seek out a diverse group of views as well to get the best feedback possible. Having one mentor is great, but seeking a variety can give you the most well rounded peer circle.
Recharge to Keep Things Running
Managing a business is a marathon, not a sprint. Pushing yourself to achieve all of your goals right off the bat is a sure way to burn out. Too many new entrepreneurs think they are invincible and should do it all. But that typically leads to failure. When you allow yourself to take regular breaks you not only are able to recharge to tackle more, but you'll enjoy doing it a lot more too.
Author Bio:
Carolyn Clarke is a serial entrepreneur turned business consultant who's spent the past decade helping new businesses move from startups to fully-fledged operations, working closely with companies like BrandBucket. When she's not in her startup sandbox, she enjoys visiting Lake Tahoe with her two kids, husband, and golden retriever, Scout.