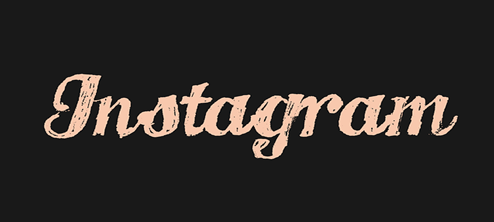 Instagram is one of the largest and the second most popular social media platform. The number of Instagram subscribers grows every minute. Big companies and agencies are using social media marketing to increase the recognition of the product. Instagram now has 600 million monthly active users. A lot of companies use social media platforms to reach the target audience. A proper marketing campaign can significantly boost your business absolutely for free. Take a look at a list of 5 steps that will help you to start an Instagram marketing campaign:
Instagram Marketing Campaign Tips
Set Your Objectives
The first step you should take is to establish the goals you try to reach. That objective can be broad, like increasing brand awareness, or it can be specific, like generating sales leads for a new product. Travel agency, for instance, may use the Instagram page to provide information on tours, services, and discounts that company offers. "How do I advertise on Instagram?" is the question of all beginners. Start with a plan, create an account, try to post original and eye-catching content. The main aim is to generate a large amount of interest to your Instagram page.
Develop Your Strategy
Instagram allows you to post photos, videos, and GIFs, so determine which type of content is best for reaching your goals. Look at successful brands accounts or just Instagram bloggers with many thousands of subscribers who may not be well-known personalities. Monitor the mentions of your brand to find people who share their experiences with your brand. Share their photos to encourage others to do the same. What will you get using Instagram for marketing goals?
Recognition – you need to give good unique content to increase the number of subscribers.
Consumer loyalty – you need people to love neither production nor staff. People have to fall in love with your brand.
Sales increase – high-quality product presented properly can increase the audience and sales.
Find out who is named as a queen of Instagram in 2016 as she has the most-liked posts.
3. Understand Your Audience
One of the most important thing to become successful on Instagram is to understand your target market. When launching social media marketing campaign you need to identify your audience so that you can begin to build a relationship with your potential consumers. You must understand customer needs and what they desire to see on your page. It will help you develop content based on customers preferences. Follow people and brands of your industry. It will expand your audience as many people will follow you back. Also, you will see how your competitors communicate with subscribers and you will learn useful information from the posts they make. Your Instagram bio should focus on what's most important about your brand. Your username should be short and memorable. If one of your goals is to increase traffic back to your website or blog, include the link in your profile and refer to it in individual posts by using text like "link in profile" in your caption.
Perfect Your Posts
Be sure to make your profile picture bright and memorable. For the promotion of the brand, you have to give the user the most beautiful picture. Try to post once per day. Hashtags play an important role in account promotion. Hashtags are the keywords which allow users find desired images and content. More people will find your posts and you will gain new subscribers and potential customers. In addition to hashtags, it is also often useful to add a description to each photo (brief explanation, question or a comment). But know the difference between Facebook and Instagram and do not write long posts. Also remember that most people prefer to like posts rather than to comment. Read an article on how to find solid customers on Instagram. Connect the accounts with other social media. It gives opportunities to find new followers from other sites and to add subscribers from other social media platforms. It`s very easy to do, so you don`t even need to buy an essay from specialized services.
Analyze Your Results
Continually evaluate your marketing results and find out what gave you good results. Try to understand what type of posts received the most feedback. Try to improve the content you have been posting. Analyze the statistics, hashtags and organize your campaign. Keep your subscribers engaged, informed, and entertained.
Visual content continues to grow in popularity that's why Instagram has already become a necessary addition for modern businesses. More and more brands to join Instagram and allocate funds to maintain an online presence. By doing so, many brands are finding successful ways to increase their audience.
The top brands have already recognized the uniqueness Instagram and their example shows the importance of an active presence on the platform. It remains to adopt their experience and start to invest in Instagram because now is the time.
Don't waste your time! Sign up today! Be creative and start one of the best Instagram campaigns using these useful tips!
Incoming search terms:
Valentine day shayari
propose day shayri
basant panchami kites
Propose day shayari image
basant panchami wishes