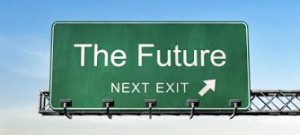 After writing an great post on Google Changes for SEO in 2014, its time for some great SEO success factors. Yet another year completes and Google is still working on its algorithms to present SEO in a brand new way. As you all knows that without SEO, your blog posts are dead in search engine's. Without a doubt, implementing successful SEO strategies in 2014 is going to help your business stand out from the competitors. Here in this guest post I've discussed five essential success factors to ensure your SEO success in 2014.
Top SEO Factors for 2014 :
1. Authority
Links still continue to be one of the best SEO authority signal. Over the past few years, search engines as well as SEO professionals provided numerous views on social media authority signals. Despite the fact that social media is imperative and the search engines are moving in this path, it seems that it has failed to retain its initial enthusiasm.
But, I still see a strong social media presence on the key sites such as Facebook, LinkedIn, and Google+ to name a few that still are important for carrying out any business promotional activities. You can even associate with smaller networks and topnotch sites if they'll help you reach target audiences. Nevertheless, never alternate social media for link building. A better approach is to extend your search to content authors and publishers; request them to link to your posts. This will result in generating links with worthy content.
2. Quality Content
Content Quality was a much talked about topic of discussion during 2013. After the launch of Google Panda, a lot of us thought that we'll move from producing short articles to a few meaningful ones. However, even today many websites, particularly business sites that often struggle to post unique content, still continues the practice of posting short irrelevant articles.
A good example is of one corporate blog post listing 5 must-have magazines where the article comprised of 5 images and the names of the magazines, linked to an online publication store. Well, putting out such articles is definitely going to rank lower in the search engine as per the Panda update.
On the other hand, websites having significant and long content with around 1,000 words or more have seen success. Thus, won't it be better to utilize the time in producing longer, more meaningful articles instead of spending it in creating lots of short posts. In simple words, all you need is to make certain that the content you are about to publish must be well-written, with due consideration given to use of correct grammar and spelling.
3. Keywords
The first and most significant factor for maintaining higher rank on the search engine is using the appropriate keywords. But, after the Hummingbird update topics have taken the place of keywords in the SERPs. With Google introducing synonym identification and concept grouping many search engine professionals called it the demise of the long-tail keyword.
What I'll advice is to ensure that each of your web page itself is a topic. You mustn't create multiple pages regarding the same exact thing to be used for different keywords. Rather make certain to create single, well-written topic pages and optimize them for several keywords.
4. User Engagement
The more visitors you'll have on your website the more are the chances of your website securing top rank on the result pages. Thus, user-engagement is an essential factor that you must keep in mind. In this context, engagement means to keep your visitors spend quality time reading your website content. And only meaningful and engaging content is what your visitors will love to read. Isn't it amazing – how everything comes back to writing quality content!
So, if you are publishing some post or editorial make sure they've rich content that your target audience will love to read. But, one more thing that needs your consideration is that user-engagement is not just limited to using superior text content. Instead, your website design is equally important. Ever wondered why will a reader like to read something that is not written in well-formatted manner?
Words not only have to be good in reading but needs to look appealing for the user to read them. Thus, you also need to pay extra attention to readability that comprises of everything right from layout, to web font and more.
5. Responsive Design
Lastly, nowadays using responsive design that adjusts the web page layout according to the device you are using is something that your users will love and that even Google loves. What's important is to have one URL for any kind of device and your web page layout will adjust accordingly.
This ensures that search engine crawlers will efficiently search your pages and users won't experience redirects that bring slowdown, and search engines will have merely a single page that they need to index and rank.
So, if you want to achieve success in your SEO activities in 2014, you must consider above mentioned 5 factors that will definitely help you attain good search engine ranking.