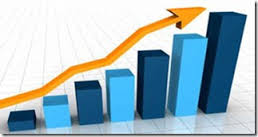 There are lots of sites/tools online which can help you to track/monitor or check your website traffic in real time also. Now you can easily measure your site grade, backlinks, popularity, visitors and rank as well. Its a fact that Advertisers means Traffic a lot and we should have more and more. Therefore here are some web site traffic tracking websites that can tell you what you need to know etc.
Best Sites to Track your Website Traffic/Visitors:
This is my favourite tool to judge traffic for my website. Now with this, you can see website stats including visitors, top pages, bounce rate, traffic sources, monthly traffic, site loading time, average time spent, search queries and many more pointing to your blog.
Alexa is considered as one of the best company or site ever dealing with the rankings of any website. Also with the help of Alexa, anyone can judge the traffic of a site with the visitors graph and find the blog ownership etc.
Compete estimates the website traffic and engagement metrics based on the daily browsing activity of over 2,000,000 U.S. Internet users, the largest, most diverse, most actionable, panel in the industry.
Quantcast gives you an complete website traffic stats and keywords pointing to a website in full details. Now just start with the 14 days trial limit and Get Go. I think its the best alternative to Compete.
Now with this, Find out how many people are Pinning from your website, seeing your Pins, and clicking your content. Pick up a timeframe to see how your numbers trend over time.
Also see- Top 25 Ways to Boost your Blog Traffic in 2014
That's it! Now please check your site stats immediately and Enjoy.