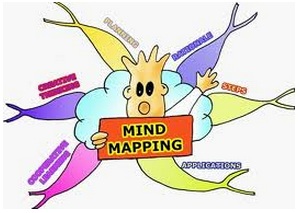 If you are managing different kinds of projects, need to take plans of action and to brainstorm for ideas, it can be burdensome to do it alone with the overwhelming data and ideas that one needs to manage. Mind mapping tools come in very handy in order to keep your thoughts and ideas organized without missing an important step or plan to take in order to ensure that you will attain a successful project with ease and convenience. In a highly technical world that we live the processing and management of data become more efficient and orderly with the help of mind mapping tools in any project undertakings that we have. Here are 5 applications that you can use as mind mapping tools to make you more efficient on your projects and to effectively grasp the surge of ideas that keep coming in.
Top 5 Mind Mapping tools for Bloggers Online:
If you need to present your ideas in graphs, flowcharts, technical drawings, floor plans and other forms of mind mapping of ideas in drawings and charts this tool can help you bring everything in place. You can share the application with others such as your colleagues, teammates, or partners online and make an instant collaboration of your ideas in real time. The application does not cause any browser compatibility and it is accessible on Mac or PC. This is a browser based application that you can easily use with its friendly interface. It does not involve complicated software to run as a plugin or mobile application which is available from the Google Apps.
This mind mapping tool is widely used in the corporate world by executives who are willing to pay a price for an advanced and modern tool to make them more efficient in defining their valuable projects. The tool comes with a very friendly, polished and smooth interface where the menus are easy to navigate. Once installed, the program will take its users in a walk through guide in order to become more familiar with its useful features and functionalities. It is optimized to meet the corporate environment and it integrates with Office suite that links your ideas and mapping it to database formats like Access and MySQL. With extensive ideas available this mind mapping tool will help you sort through the data by filtering, text search and sorting by topics. Your mind map can be exported in PDF and Flash animation. This mind mapping tool comes with a hefty $349 price.
This Java based mind mapping tool is a free application that is popular as a productivity application and it works well with Ubuntu and Windows. It comes with a keyboard friendly user interface and its functions come with keyboard shortcuts making it more convenient to map your mind without having to touch the mouse. The mind map offers great visual elements that are customizable like creating your custom icons, color coding, grouping and many others. In order to optimize its users ability to maximize the use of the tool, its own support Wiki provides details on how to use its functions and features including learning to use the keyboard shortcuts with ease of use.
XMind is a free tool for mind mapping application with an easy to use interface. The application is intuitive and takes only a few keystrokes in order to jump from one menu to another for a quicker navigation. One can create a fishbone, pie charts, logic charts, and organizational charts. You can use the tool for visualization elements and you can export your charts and data as a text, image or HTML. The application is free but provides a robust mind mapping tool that can be very helpful when managing a handful of data and projects. Its paid version, the XMind Pro is available by annual subscription at $49. Its added features allow you to collaborate your mind map with others online.
This mind mapping tool allows one to create their mind maps on various document formats. It is easy to use this program as it comes with a drag and drop feature as well as a keyboard shortcut functionality. You can easily organize your mind maps by inserting hyperlinks and even attachments and to easily locate them by filtering your search result. You can also make use of its task feature to manage your task schedules and activity. With its do-to list manager you have an easy reference to guide you through the steps you need to accomplish with better project management. The strongest and attractive feature of this mind mapping tool is the ability of its users to export their mind maps in varieties of documents like PDF, Word document, Excel, RTF, HTML web page, PowerPoint presentation and spreadsheets. It also supports various image formats like JPG, GIF, PNG and BMP.
About the Author:
This article is written by Mackenzie Sulivan, who is a professional blogger, freelance writer and guest poster. She writes about SEO and technology articles for many websites through online exposures. She likes doing quality guest posting service.