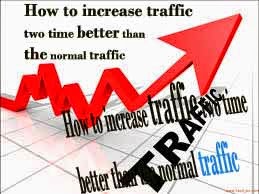 Apart from Online promotion, Offline promotion is absolutely must for a successful blog. Therefore today I am going to mention some top 5 Effective Ways on How Bloggers can Promote their blog Offline in 2013-14. These ways are totally working and I am doing it as well. Hence you should never ignore it and adopt these techniques give below later. I also seen many bloggers who get around 50% of their offline traffic and more concentrate on it! Yeah, your blog will become more popular in your local city if you can implement these offline promotion tips with small budget. That's why I must say that Bloggers should do offline promotion as well to survive in today's world. Lets see this-
5 Effective Ways: How Bloggers can Promote their Blog Offline
1. Make Business Cards
Its must for a successful blogger to have their own Business Cards. Now Put your website URL, Owner Info and domain email address on your business cards. You may even be able to show a thumbnail screenshot of your blog/site on the back side of the card etc. To do it, First of all hire a creative graphic designer, and pay him to design a business card with your blog logo, URL and concept on it. Now you can also take help of Card Printing Companies.
2. Create Webinars and Teach Students
Well this is my favorite. Try to Arrange seminars and webinars related to your blog's topic in your local collages or conference halls with proper permission. Just Prepare a speech for your webinar and discuss something about your blog and make money strategy also in your event. You can also teach your students by conducting separate classes for them.
3. Build your Site logo T-Shirts
Now How about Creating T-Shorts for your Business? All you need to spend small amount of money to produce T-Shirts, but definitely you will get long term promotion with custom T-Shirts. This will definitely promote your blog at first meet. To do this, Contact your local cloth printing merchant etc. Note- Add your blogs Logo in front of T-Shirt, and URL in back side and give them at huge discounts for your first sale.
4. Get your Ad in Local Newspaper
Well this is a paid thing but 100% works for your blog promotion offline. Create and Make your Site Ad and get it published on the local newspapers. Write short description about your website Ad and get go! Now you can also feature or contribute an article to the newspaper by highlighting yourself at the credits. This will populate your Brand also.
5. Donate Prizes
Now Sponsor a local sporting event, school, festival, etc. Make sure you pick one that allows you to promote your website (maybe in an event program or by distributing your own giveaways). Offer great prizes to your participants in it! If you want to give them related to your blog, then A copy of your ebook, a consulting package, or a video course are all possibilities.
Round Up! Enjoy these blog promotion tips responsibly.