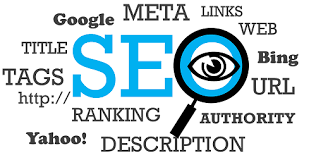 The size of your targeted market defines the size of your business. If you are a bakery operating in Houston or Manhattan and serving only the residents of the respective areas, then you qualify as a small business.
Just in case you were wondering if flyers and brochures would be enough for getting more leads, you thought wrong. Small businesses often end up underestimating the power of search engines and their ability to rake in more leads. But making more sales is a question of getting more visibility and making it easy for people to find your business.
Billions of people are using Google and a major percentage of your targeted customers are too. So, why not attract them through Google?
Local businesses especially need to understand this cycle of visibility and more sales and how Google makes both of these happen.
If you are a small business keen on expanding your market locally and getting more visitors and buyers, here are some of the simplest local search engine optimization tips that you should know about:
Top 5 Clever SEO tips every local business should know about 
Google My Business
A fantastic tool by Google, Google My Business is completely free of cost. Designed especially for businesses, you can effectively and proactively manage what your business looks like on Google using GMB. The icing on the cake is that getting a GMB listing for your business will improve your visibility on the Search Engines and helps more people find out about your business.
For example, if you are running a bakery in Chicago, claiming and verifying your GMB listing will help more people find your business. The huge advantage is that with this GMB listing alone, you will be able to exhibit your address, hours, contact details, menu and order links, directions and photographs. This is plenty of information to lure a prospective customer as long as you make sure that you mention your accurate physical address.
Make sure that the NAP (name, address and phone number) information you mention in your Google My Business listing is consistent with other listings of your business (and your website).
Once you have claimed and verified your Google My Business listing, make sure that you make optimum use of the listing. Start posting frequently about the ongoing sales, discounts, events, etc through Google Posts.
Google Maps
If you are a local business and have a website then it's best that you get your location on Google maps integrated with your contact us page. This would make it incredibly easy for your prospective customers to locate you.
Not making your business available on the Google Maps will make it hard for your prospective and existing customers to locate your business.
Citations – Local business profiles
Your business needs to actively be on the local business directories so more people find it easy to locate you. Think of these citations or local business directories like the yellow pages except that the former is more digital options. There are plenty of local business citations websites or local directories like Yelp.com, Angie's list, Foursquare, Glassdoor, etc. People trust these websites to find authentic and real businesses so you can find the right category and list your business.
Start promoting your business with the help of these local directories and grow your reputation by actively seeking healthy reviews.
Mobile Friendly
If you are really serious about getting more visibility, you simply can't ignore that millions of people are using their smartphones to get information on the best businesses nearby. Ranking on Google as a local business isn't just all about getting to the top but also about offering an experience that your users appreciate.
In addition to ranking, you want more people to find out about your business, visit and become a paying customer. Imagine the number of prospective customers you will lose if your website or local listing ranks on top but is not mobile friendly. So, make sure that your website is responsive and responds well when accessed on a mobile phone or more devices other than the desktop.
Sophisticated link structure
Your Google My Business listing contains a link to your website and even with the local pack listing, the purpose is to send more people to your website. Link structure and the quality of inbound links can have a huge impact on your rankings. So, make sure that your website draws the right kind of attention by boosting your link structure and link profile.
Now that Google has started cracking down on websites that use spammy methods or shady ways for link building, it's best that you don't risk your website's reputation with spammy links. Make sure that you build healthy, high-quality and substantial links to boost your local rankings.
Feel free to get creative with your link-building strategy and avoid getting redundant and low-quality links. Remember that the quality of your link profile matters more than the quantity of your link profile. So, don't give in to the temptation of spammy SEO techniques and earn a healthy link profile with gradual progress and quality campaign.
Bonus tips
Whether small or big, reputation is what makes a business thrive. Bad reviews will drown your business but you can effectively manage your reputation by handling your reviews and public appearance. Get your loyal customers to endorse you as an authentic business by positive reviews on Google, Yelp and famous directories where you have listed your business.
Get in touch with your local media to some press coverage. It would be great for your link profile and reputation if you get featured in a reputed local daily. The intent behind this is to get maximum visibility as a trustworthy business.
Summing up
Google has proved to be a blessing for businesses around the world but what every local business should focus on is how they can monetize certain tools like Google My Business to make the most money.
The tool lets businesses post a link to their website, their images, contact details, etc making it easy for prospective customers to locate the business.
Don't forget to tell the world about the ongoing sales and discounts at your business with Google posts. Grow your visibility on Google by keeping your NAP (name, address and phone number) consistent and building more citations on the local business directories (such as Yelp, Angie's List, etc). The more quality citations you get, the higher you will rank on the local listings on Google.
Lastly, clean up your link profile, build healthy local links, get more local press coverage, and earn positive review to maintain a healthy business reputation.
Author Bio
Vishal Vivek is a voracious reader, urban explorer and a top level Digital Marketing Expert. Mostly, he's found handling major operations in his SEO Services Company but he often spends his leisure time reading and writing.