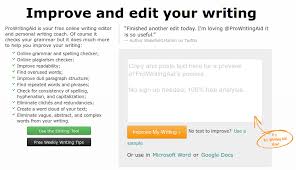 I think nobody loves to Proofread articles, Well even I don't do Proofreading after writing the article…Is there any shortcut to find errors and automatic proofreading articles?, Yes there are some tools/sites online to improve article writing and correct grammatical errors for the sentences. Its a fact that being a blogger, we know the importance of quality articles and error free posts therefore we try our best to deliver the best! Doing Proofreading takes time and sounds to be boring so most of the bloggers ignore it and ultimately loose their charm. So its my humble suggestion to all my fellow bloggers to do proofreading but in a smart way with these top 5 best proofreading tools online! Note- Proofreading is a vital part of any post to attract readers and make sharing the most! So just Have a look.
What is Proofreading and Why Proofread Articles?
According to Wiki, Proofreading is the reading ability of a galley proof or an electronic copy of a publication to detect and correct production errors of text or art. Proofreaders are expected to be consistently accurate by default because they occupy the last stage of typographic production before publication etc. It should be done to-
1. Improve Article Quality
2. Produce Error free articles
3. Correct Grammatical Mistakes
4. Make Meaningful Sentences
5. Deliver the best and be a Skilled Blogger…
Top 5 Best Proofreading Tools or Sites Online to Get Error Free Articles
PolishMyWriting helps you to take care of complex phrases, passive voice, remove grammatical mistakes, inappropriate verbs and more. Hence gives you a nice way to improve your all common writing errors. Also It point out the error's in three different colors like for ex- Red, Blue or Green.
This is one of my favorite tool to try! It simply detects the error and complete the article with necessary things. SpellChecker also allows you to spell check your whole website content. Thus giving you suggestions for your incorrect red word and improve your article writing etc.
Unlike others, Ginger will get you one advanced feature that all your mistakes like a, an, have, the will also be pointed out. So Avoid embarrassing mistakes with the world's #1 grammar checker never miss this Ginger Proofreading tool.
This tool analyzes your writing and will give you suggestions so that your writing skills can be improved. Now with Slick Write, you can proofread your documents at faster rate with some of its great browser extensions for chrome, Mozilla and many more. So are you ready for an essay proofreading?
Well Grammarly is an automated proofreader and your personal instant grammar coach. It can Correct up to 10 times more mistakes than popular word processors. Grammarly provides context-optimized vocabulary suggestions and Avoid plagiarism by checking your words against over 8 billion web-pages.
Try a new kind of proofreading service on Analyze.AcademicHelp.
Also Check- 10 Awesome Tips to Improve your Blog Writing Skills Fastly
Final Words:
That's it! I hope it helps and improve your article overall quality with these above mentioned Proofread Tools. So are you waiting for, if you don't have enough time, just ignore proofread and go with this automated Proofreaders online. Enjoy and Must Share plus Comment below!