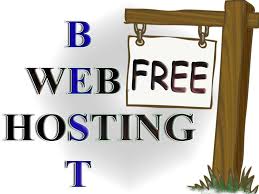 If you are a professional blogger or serious webmaster I wouldn't recommend free web hosting, free hosting is good for new webmaster who are starting their blogging carrier to learn about web hosting yes you can choose free web hosting. Today at this topic I am going to teach how to get free web hosting for websites.
Top 5 Best Free Web Hosting Service Providers 2014-
1. XtreemHost
XtreemHost is leading free web hosting provider which gives Cpanel web hosting without ads, MySQL and PHP support. Their disk space is limited 5.5 GB per file size also limited to 4mb you will not upload any file more than 4 mb and bandwidth is 200 GB every month. Get Xtreemhost from http://www.xtreemhost.com/
2. AwardSpace
AwardSpace web hosting used by millions of customers. The awardspace webhosting plan includes 250 Mb disk space which is very low, 5 GB Bandwidth every month, you can host only 1 domain & 3 sub domains, it supports MySQL v.5, FTP or PHP5 and more. Get AwardSpace from http://www.awardspace.com/
3. 100Webspace
100Webspace is good webhosting they providing good services, but forced ads are enabled on the server banner – top or text links. Disk space 100 MB and 3Gb Bandwidth every month. Get 100Webspace from http://www.100webspace.com/
4. Zymic
Zymic is also giving free web hosting they provide paid service at free of cost as compare to other web hosting provider. Zymic hosting disk space 5 GB which is good at free of cost even user's can make unlimited accounts 50GB bandwidth every month. Get Zymic from http://zymic.com/
5. T35
T35 is web hosting provider since 1997. Yes T35 is trusted web hosting company and they claims 99.9% up time, Backup service also provided with free or paid web hosting plans. 24/7 customer support. T35 free web hosting disk space is unlimited or bandwidth but with forced ads. Get T35 from http://www.t35hosting.com/
I hope in this free web hosting guide which can help you to choose right web hosting for your blog or website. If you want my recommend web host is Zymic or T35 now it's upto you which web host is best for you because your requirements are different as compare to me over all above 5 free web hosting are best free hosting providers.
Incoming search terms: