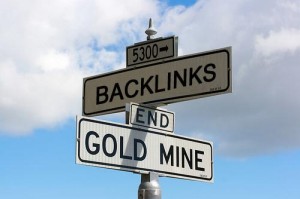 Need Online tools to check or monitor your backlinks, If yes then must use these 5 online backlinks checker tools which can help you to track your generated backlinks. Every website owner should understand and know how valuable it is to have the ability to create and monitor backlinks to their website. SEO mainly depends upon site Backlinks and its must to gain high pagerank in less time. When we talk about creating back-links, we usually concentrate on dofollow links and using these backlink checker tools, we count how many back-link we have created for our blog etc and many more. So Here are 5 of the best online backlink checker tools that you can use on your website with ease and without causing much of your time on running a backlink check on your website or blog.
List of useful Online Backlink Checker Websites
This is one of my favorite tool among all of these below. The Open Site Explorer is created by SEOMoz and considered to be one of the favorite backlink checker tools that is widely used by website owners and SEO Webmasters. It can be used as both free and on premium basis. Now it will tells you about your backlinks (inbound and outbound), social stats, domain authority, Moz rank etc.
2. Analyze Backlinks
Well Analyze Backlinks have a good clutter-free homepage to check back links of your blog. Apart from just entering the website URL, Analyze Backlinks gives you different options like don't repeat backlinks from same domain, Show links from homepage only, Anchor Text, Total Links and much more.
This is the most popular backlink checker tool that you can use in finding the numbers of backlinks to your website or blog site. Now a days around 1000 of sign ups is coming to this site. It tells you for the quality of backlinks and the visitor stats on your site.
This website provides one of the largest index of live backlinks on websites. This tool offers great deal of detailed related to all backlinks to your site and with time, how your site links are increasing or decreasing. Now you can register a free account to check anchor text analysis of your site on Ahrefs.
This backlinks checker tool will find backlinks linking to a website and their URL information. It is also capable of checking ranking and competition on keywords that you use on your site. Also it will provides you the number of backlinks your blog has got in Google, Yahoo, AltaVista and some other search engines.
Also See- Top 12 Link Building Methods You Should Try
That's it! 
Incoming search terms:
balloon2wy
talesg7w
someone7bi
sistern2q
seewyj