This post is all about 4 Effective Tips On Starting Your Podcast!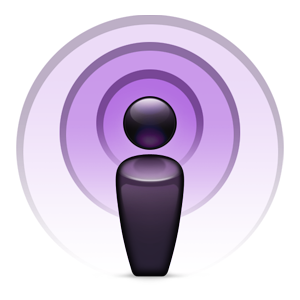 The 21st century has experienced great development in internet technology. The rapid development in technology has made the internet be flooded with content leading to increased competition for audience among the internet marketers. The use of podcast has gained a lot of popularity because it allows customers to go beyond the static internet page and get to see the person behind the business. Compared to other methods used in internet marketing, podcasting is more engaging, helps development of trust and building customers loyalty. This makes it help in development of a strong foundation for growth for your business.
Using a podcast can help increase your marketing ROI because it allows presentation of content in a way that appeal to the target audience. It also helps bring your brand to life because the video or audio podcasts makes it possible for customers to get engaged with you in a way that is not possible through static web page, annual report or brochure. However, in order to get the above benefits it is advisable to start an effective podcast.
Below are 4 effective tips on starting your podcast
#1 Select a topic or niche that your are passionate about
Before starting using podcast for your internet marketing it is important that you take time and reflect why you want to start using the podcast. This is the most important step and should be taken seriously because it acts as the foundation of the whole podcasting process. An effective starting point is to think which topic or niche you want to tackle in a natural and endless manner.
Understand your true passion because you will end up doing well in something that you enjoy doing. Think whether you can take thirty to sixty minutes talking about your topic in an interesting manner and get the target audience engaged in the entire period. If you feel you are comfortable doing that, then you have found your right topic or niche. Then, it is necessary to search for iTunes for other podcasts in your niche and try to make your show unique from others in order to have a competitive edge.
#2 Branding your content
After selecting your topic, now it is the right time to begin crafting your podcast. Just like it happens in services or products, your podcast should act as its own brand. The branding process begins with selecting an appealing and good name. It is ideal to choose something that is both memorable and speaks to your targeted audience. Descriptive and direct names are more effective that abstract names or names that are over creative.
It is worth noting that before hooking your target audience with the killer content, it is important to make them tune in. This is the reason why the name of the podcast needs to grab their attention. It is also good to note that most of your audience will access or discover your podcast through Google search or iTunes. Therefore, it is necessary to include one or two keywords within your podcast name. You should also not forget to have an attention grabbing logo to make the podcast more appealing to your targeted audience.
#3 Decide on the format and structure
It is good to decide whether you will have an audio or video podcast. It is advisable to have a video podcasts because it has high chances of gaining large number of audience because they are more personal. In addition, video acts as the most authentic and effective way to sell your brand and personality compared to audio podcast. However, you can also provide audio podcast for those who prefer listening and do not want to download weighty video files.
#4 Understand how to plan your content professionally
The content is the most important aspect of your podcast. Just like in other form of internet marketing content is also king of podcasting. The content presented should have a flow, engaging and showcase your personality in order to succeed. There are different ways that you can present your content depending on topics or event covered. There are some podcasts that break each episode into segments, while others present continuous episodes that are not segmented.
If you are presenting using segmented episodes, it is important to plan for each of the segments and consider the timing and flow of each segment. It is also important to put some kind of script for your show in order to make it different from others. The most effective way is to have a few sentences written as an introduction to the show in order to make your podcast have a strong start and grab the attention of target audience.
Author Author's Bio:
Jason Smith is an online consultant for ABWE Ministries. Jason likes blogging about online strategies that are related to SEO, Content, PPC & Lead generation. In his free time he likes to study about web designing and practice Jiu Jitsu.