Before businesses were heavily involved in the online realm, they relied on traditional marketing and advertising techniques, like flyers, classified ads, and billboards, to inform users of their services and practices. But, as the internet has become increasingly populated with information, businesses have relied on moving their content online in order to connect with customers, partners, and investors.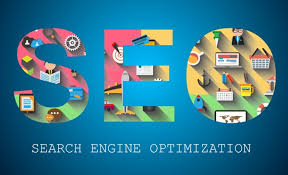 Ideally, businesses should build a website and constantly adapt their online experience in order to remain competitive and relevant. This feat is easiest to do with search engine optimization (SEO).
SEO consists of a variety of activities, like producing an abundance of relevant written content and utilizing keywords. These processes are meant to improve a website's rankings in search engines.
SEO is an art. You can place hard work into your SEO practices without seeing results if you don't utilize the correct techniques. Whether you enlist help from local agencies, such as Phoenix SEO, or you opt to dedicate your own time to learn this art form for your company, it is important to be aware of what to avoid when SEO is being utilized. Here are 4 common, and easily preventable SEO mistakes to avoid.
1) Having a Slow Website Speed
Consumers are impatient. No one wants to wait for a website to load when they are looking for desired or needed products and services.
Speed is becoming an important SEO factor as mobile browsing is growing more popular with users seeking online content.
Don't leave consumers waiting as they are attempting to browse your website's engaging and informative content! Make your website operate at its optimal speed with the variety of website speed tools available on the market.
2) Becoming Impatient
Don't expect your company website to be on the front page of Google after the first day of SEO research and implementation. SEO is a long-term process, and you have to be willing to wait to see results.
Constantly track your SEO practices and be aware of significant changes in the SEO industry's best practices. If you have hired a company to help you with your business's SEO practices, facilitate active communication to ensure the results your business deserves are efficiently achieved.
3) Keyword Stuffing
Keywords are typically anywhere from one to several words long, and they are topics or ideas that your content centers on. They should be included in your website content a couple of times, as keywords are the phrases that consumers look up when they are online searching for products and services.
That being said, while very important for rankings, keywords should be used sparingly. They only need to be used a few times within your content to effectively increase your website's search engine rankings.
Overusing keywords, commonly known as "keyword stuffing," has the potential to negatively affect your search engine rankings. This practice also lowers the readability of your website and reduces the quality of users' experience.
4) Failing to Optimize Your Content
This issue is the backbone of SEO. Reviewing your content and optimizing it before publishing it is essential if you want it to increase your search engine rankings.
For example, you want to ensure that the target keyword you plan to utilize is included in the title tag and H1 tag. This is a basic, yet essential, checkpoints of SEO. Neglecting the proper inclusion of a target keyword will hurt your chances of getting your website ranked number one on a Google search.
SEO, while extremely helpful in improving your website's rankings across different search engines, should be used cautiously. Avoiding these four common SEO mistakes will reduce any waste of effort and time and will ensure your website does not fall in search engine rankings!