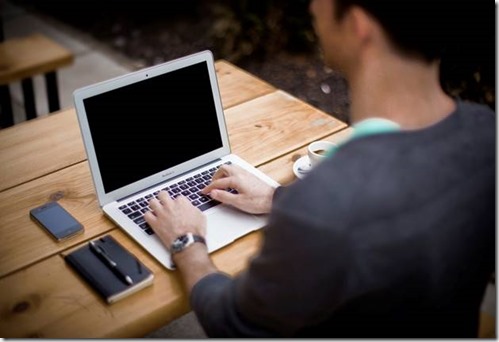 The old school strategy for creating a client base goes like this-
1. 'Content is KING'
2. Write catchy, productive content
3. Publish it on the web
4. Hope for the client to nod
YEP.
A couple of years later, the perspective shifted to breaking the ice to create a productive client base and network your transactions. Marketing isn't a destination. It's a process,a consistent and innovative one. The Google has a lot in store on 'Marketing and landing clients' in the form of ebooks,webinars,articles,videos and podcasts. They possess a very academic or bookish tone and that's what sets this post apart! Rather than singing the same old carols, I'll give you crisp,actionable and simple steps that you execute right NOW.
Interested? Here you go –
15 SUREFIRE HACKS TO LANDING CLIENTS IN 2015
1. EMAILS: Get an organised mailing list with no unwanted traffic(though your mom is allowed). Get an automation service, preferably Mailchimp (which I personally use) or any other. They do a lot of stuff like sending personalized emails automatically to your subscribers and provides newsletters, subscriber profiles, analytics, design themes etc. *Nom Nom!*
2. GUEST POSTS: If you think your blog isn't that exposed then guest blogging is the ultimate hack. Even if you don't get paid, prospective clients may notice your work and even hire you. (This actually got me working for a decades-old publication!)
3. REFERRALS : This is a not-so-famous but a trustworthy trick to make the most of your current clients to get some more. Ask them for feedback (mention 'positive' in the referral) but let them be genuine. And boom! You can then show off what the clients have to say about you on your site and let people entrust them on you.
4. SEO : This is a world-wide insanely famous activity. And why should it not! But it is basically a very vast domain to talk about.SEO or search engine optimization is a tool that facilitates you to increase your views or make you rank higher in the search engine results. Some tips that you can do NOW without any in-depth knowledge are-
● Keyword Research : This gives you a basis to understand what exactly are the chances of your original stuff to be actually 'original'. There are innumerable tools- Google AdWords, Wordstream, Yoast, Wordtracker etc which you can use to check whether how much explored is the topic that you're going to write about. This isn't a tip-next-door to marketing but helps a long way ahead.
● Stats : SEO analytics tools can prove to be extremely helpful for giving you statistical knowledge about various company rankings. You may impress a targeted client by showing off their stats like you've been there always. Raventools and Tripleseo are some of them.
5. PUBLIC SPEAKING : Talk to people at conferences, town halls, business meet-ups, exhibitions and other places where you find prospective clients about your services. Talk in a subtle, classy yet client-friendly tone. Greet them with flowers or a bunch of chocolates instead to maintain a non-formal outlook.
6. FREEBIES : If you're a blog writer, give away free eBooks, podcasts, tools to your subscribers. If you're own a marketing site, give a marketing tool or some plug-ins for free, even before they become your client. This arises a weird little trust inside them and the next time they approach you for a service, they would offer you extra credits. (But do mention that it is a freebie/gift and that they are someone really special to get it) *smiles*
7. WRITE OUT : Personalized writing can bring optimized results. A handwritten letter sounds warm! If you're guest posting, mention the blog owner's name (Say Hi Steve instead of Hello sir). On behalf of your team, send them a business letter with a flyer telling them about a recent venture or some occasion that you're team is having and invite them. Don't let out a word about your service in the letter. Keep it totally informal and let them know you're pleased to invite them without nagging. (Save the bragging for the occasion!)
8. TEACH : If you have professional knowledge about marketing, digital tools and analytics, consumer relations, business tactics, then take courses (free preferably to land traffic). This not only adds to your resume but the crowd gives you mouth publicity. You can tell them to post the next project assignment on your Facebook page. Clients love people who teach! Udemy is one site where you can create a course. Coursera, Alison provides online courses with paid certification (I use them and they're terrific)
9. ONLINE JOBS : Apply for online jobs according to your expertise. There isn't a simpler tactic than this to get more clients. Juiiicy, Dribble, YC jobs, AngelList, Tuts+ are to name a few. You keep getting the money and the clients come alongside.
10. HELP : It seems a vague effort but think about it, wouldn't you trust and follow up with a person who helps you with no expectations of returns. The next time you need a job done, you would contact that one angelic person first. To practically carry it, answer people's problems on discussion and community forums like Quora, groups, comments on sites, simply anywhere – even at a coffee shop (but do not trust blindly!). You never know what may come next. You can even run into your next client at the grocery store!
11. PACKAGE YOUR PRODUCT: A client wouldn't really get impressed if you offer them a single proofreading or SEO job done. DoYouImpress, WP Curve, Bench, Linowski are some sites that bundle your services into a customized package. These can be purchased by your client in a more fulfilling and recurring manner (don't forget to offer the freebies).
12. CASE STUDIES: Okay, now this sounds tedious, but take it to heart and it will reward you in ways uncountable. Rikecool, Ugde, Speedypaper are some online sites but you can do this individually and boast of it on social platforms when you're done. Think long term and chunks of clients are ready to get unloaded!
13. PRESS 'PRESS' : HARO, PitchPigeon, Producthunt – If you think you're expert at a particular niche or topic, think of a creative angle, a story, really engaging then post online at press sites. Remember the press! I hope the rest clicks.
14. EBOOKS : Turn into a mentor. EBooks are more convenient than physical books if you're not that famous an entrepreneur. Clients don't really read books unless it is their childhood memory gifted by their gran! Writing eBooks portrays you as professional, intelligent and helpful and ultimately gains you priority. Fastpencil and Litlift are some options.
Also SEE- Top 15 Tips to Write an Successful EBook
15. EXCEED: Now, this is a tip- a hardcore success tip- to keep your client base intact. It doesn't take much but definitely adds value and credits to your work. Give more services than you promised or as were written in the contract. Go the extra mile. But do not reveal this at the start (Don't ruin the surprise!)
About Guest Post!
Anagha Patil is a freelance blogger and writer and her expertise lies in content marketing, ghostwriting, blogging and other writing domains. She has been published before on Indian Freelance Writers and other sites.
http://www.anaghaisthename.wordpress.com