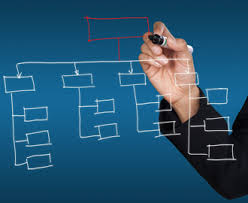 To be a successful Blogger in 2014 all you have to do is hard work and keep patience always. Now a days there is Blogging everywhere that's why people are opening lots of interesting blogs for money and exposure as well. Blogging can be of many forms such as writing educational notes, a stay-at-home mom sharing food recipes, a 14 year old girl sharing her fashion sense and a 50 years old man discussing finance to his fellow readers etc. It doesn't matters Whatever the age, niche or purpose, every blogger wants some kind of appreciation for the amount of time he/she is dedicating to their blog. So lets know what it takes to become successful blogger just below. If this blog post inspires you and you'd like to get started on your own journey – MonetizePros have a great tutorial on starting a blog that you should check out. Have Fun!
Top 12 ways to Become a Successful Blogger in 2014
Writing Skills – Keep note that If you have great writing skills, you can become a successful blogger very fast. Writing is the basic skill for becoming a creative blogger. Your blog readership will depend on how good your writing skills truly are. Note- Write quality posts not quantity.
Be Well Disciplined – Although every work or profession needs discipline but a blogger should be more disciplined always. A blogger should work according to a time table of its own. It should divided into writing posts, Maintaining technical part of blog, commenting on other blogs and social media promotion.
Respond to your readers comments – Blog Commenting on your own blog is very much important aspect of blogging for your readers. Hence you must have to reply to your readers comments always and provide them a valuable help. Never ignore their comments and build a better relationship.
Do some reading – Don't just write about anything without doing some research first. Make sure to do your homework, before you publish a post. Its a fact that You don't want to anger your readers by posting inaccurate information.
Learn from your Mistakes– Never feel that you all learned all things around you. Always make a habit to learn from your mistakes and then correct in wisely. As I m still a learner and thus read lots of other blogs to gain more knowledge.
Stay in touch – A blog is a platform for discussions and arguments. Don't simply write posts and then forget about it. Read the comments and reply to them in a timely manner. It will keep your readers happy and can get you some regular readers.
Listen carefully – Its obvious that Many times you will get requests from your readers to talk about a certain topic or to share some insight about some issue. If you want to be a successful blogger, you need to make sure that you meet these demands as much as possible.
Be Creative and do Hard Work – According to me, Creativity is one the most important part of writing. Making Creative articles will surely attract the attention of the visitors. It helps you to stand out from the crowd. Always think beyond boundaries. And this is all possible with hard Working with your blog day and night.
Set a Goal to achieve – By setting a Goal, you should have a strong desire to succeed as a blogger. Hence goal to achieve by this much amount of time is must! Blogs like ProBlogger, Shoemoney always have a fixed goal in their mind.
Always Talk to other bloggers – It's time to realize that you are not the only blogger in this universe. There are several of them like you and you need to connect with them. You need to read their blogs, comment on their articles and build cyber relationships. This can be easy for blogs on niche while difficult for others.
Don't go for Money at early stages – I Have personally seen many bloggers thinking of making money over nights via blogging. Hence blogging is not fun, joke or money making scheme. So don't be in hurry to monetize your blog, first generate some good blog content, readership and then monetize. Note- Blogging shows his real power along with time.
Learn SEO and How to Drive traffic – Last but not the least you should know how to deal with SEO and traffic driving strategies to your blog. Learn SEO tips n tricks from a expert and know how to promote your blog with social media, blog commenting, article marketing, Guest blogging, forum posting, search engines etc.
That's it for today and always do remember my one line- Failure is success of Blogging!