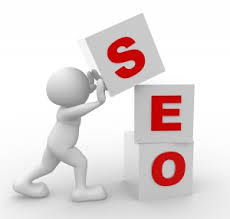 SEO should be first and last priority of a Blogger to get succeed in his career fastly! I Have seen many bloggers having no SEO knowledge and ultimately loose everything what they deserves to be. Hence SEO (Search engine optimization) is must to increase web traffic and better visibility in SERP's. Note- SEO is all part of keyword optimization and techniques you applied to your website. So today I am going to teach you several tips and techniques related to perfect SEO just below. Also if you have zero knowledge about SEO and want to start learning its lesson online then you can hire me as Coach. Enjoy!
Top 10 Useful SEO tips 2014:
1. Content + Quality + Unique = Perfect SEO
Always try to write unique quality content for your blog to rank higher in SERP's. Note- Content is King and it has the power to boost or make down your website. So please write less but better content for your blog. Respect others work, also don't copy content from other blogs because it may increase the chances of your blog to be hit by Google Panda soon. Always make your post above 300 words each.
2. Keywords Optimization
It should be must! Without any knowledge of How keywords may boost your posts rankings you cannot succeed. Hence you have to learn Keyword optimization trick not Keyword stuffing which is known as Black Hat SEO trick. Always do some homework for your blog posts. Use a free or paid keyword tracking service to check out the keywords you plan to use and see if there might be better ones. Keep note to Maintain around 5% of keyword density in your post.
3. Create a Sitemap for your blog
Its a fact that Search engines won't be able to crawl your all blog posts and pages without any proper sitemap for it. Hence Sitemaps are the way of telling and pinging search engines about your blog content including posts, pages, categories, tags or any other thing etc. Therefore you know How to create a Sitemap and submit it to popular search engines like Google and Bing.
4. Meta Tags
Always make a habit to describe your blog post content with healthy and effective Meta Keywords, Title & Description. For this you can take help of Popular wordpress SEO plugins like WordPress SEO by Yoast or All in one SEO pack.
5. Must Use Optimized Permalinks for your blog post
While publishing your blog post in Blogger or WordPress make sure that your blog post url structure is short, meaningful and well optimized! Match your post permalinks with your blog post title tag and avoid is, to, on etc. types of connecting words in that which will makes your permalink so long.
6. Learn How to Write SEO Friendly Posts
Well This is very important aspect of SEO. Hence we should know How to write an SEO optimized blog posts for better rankings in less time. Please check my below post for that.
How to Write an SEO Optimized Blog Post?
7. Using H1 and H2 Tags
Use your headings wisely. Google and other search engines give preference to headings tagged with the H1 and H2 html. Always use H1 and H2 headings in your post to highlight main Topic/Heading or Sub-Topic. Extra tip: You can also fill your important keywords in this headings for better rankings.
8. Make you Post Title Killer and Search engine Friendly
Consider your page titles carefully. Create unique and relevant page titles for best results with the search engine crawlers. The page title is one of the most important pieces of information on the page, so don't title your pages meaningless. Also Make it killer one!
9. Page Rank Matters
If you want your posts get higher rankings in SERP's then go get an good Google PageRank by working hard on your blog/site. Its a fact that sometime Google ranks websites as per their PageRanks in search engine result pages. Soon I will be sharing some essential tips on increasing your PageRank in no time.
10. Interlinking is Must
Always Include links to other pages on your site. Interlink your old blog posts wisely on popular and targeted keywords. Not only this will help crawlers locate additional pages within your Website as it will also helps you in driving traffic to those pages too.
That's it!