Making money is always everyone's favorite topic. People just love to earn money in a short period of time. There is a lot of hard work is required whenever you are trying to earn money, and moreover always it include risk, whether your business is success or not. So today I would like to show an chart or we can say, represent an image which shows you the top 10 different scam ways to make money online through Infographic. These tips and tricks are simple, if you follow it carefully than you can get success. Below I post an image which shows some steps to earn an handsome amount like:- Affiliate Marketing, Freelancer, sell stuff on sites etc. Lets have a look!
Scam Ways To Make Money Online-
Well There are plenty of scam free ways you can make money online without having to get yourself into trouble. In this post, I am going to share an infographic called 10 Scam Free Ways To Make Money Online mentioned below (just like the title of this article suggests), it is created by Infographic Design Team.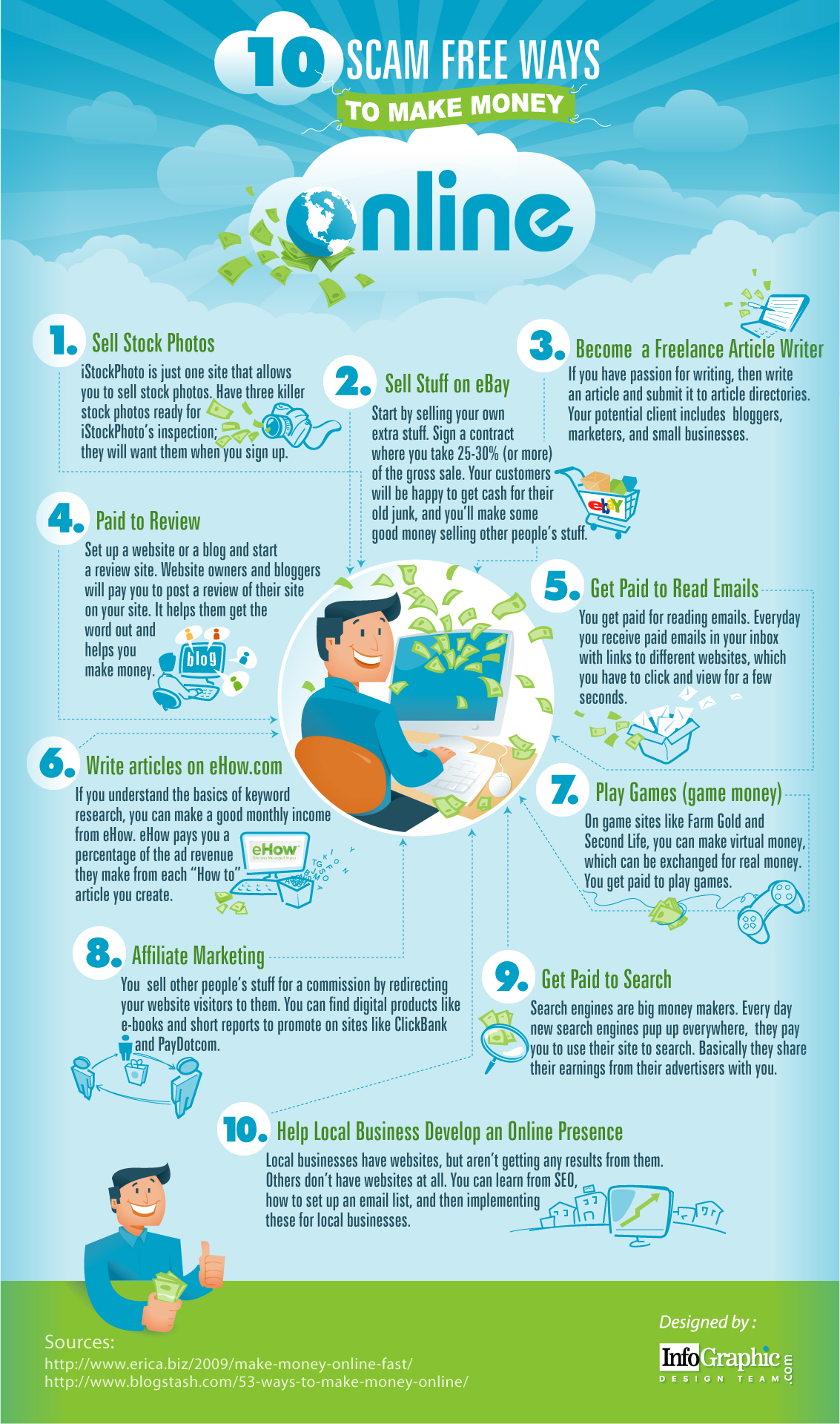 Final Words-
So to earn money in these days are really a tough job, so try to amend yourself and make money by using these simple ways which I mentioned above. If you are surfing on net, than you find number of ways to get paid, but some are hard and some job take lot of time to get paid. If you are confused and not decided to which way you use than you can contact us. Also if you have any query or question than you can comment below.
Thanks!