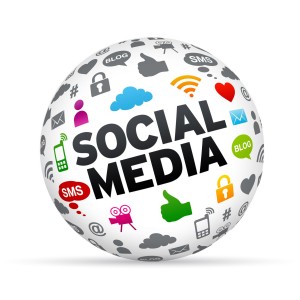 Internet is full of social media sites. There are number of social networking websites are available like Facebook, Twitter, LinkedIn. YouTube, Stumble, Google Plus, MySpace etc. But according to my point of view I think Facebook and Twitter are at top position, even i love to hangout my time on Facebook, you can say that i am totally addicted towards it lol!
Well, today i would like to share an interesting topic which is related with the top best 10 social media sites in 2014. People mostly use these social sites for interacting with others, chatting, share thoughts and ideas, also use for promote and promotion. Now lets focus on this post, below i have mention the best social media networking sites.
Top 10 Social Networking Sites For 2014
As we all know about Facebook. There are million of users are hangout on Facebook. They used to do chatting, video chat, share status and pictures. The timeline has been roll out recently which include an cover photo. Facebook always list at number #1 position on the web. You can also create an Facebook Page.
Twitter is listed at number 2 position. It is also one of the popular social media site in the web. It is mostly used by celebrities. They tweets just like an status regularly. In Twitter you can follow others and others people will following you. You can tweet upto 140 characters.
It is at No.3 position. With the help of YouTube, users will able to see videos. They can also upload their own videos on YouTube. It is involved with video production, vlogging, movie-making and music sharing.
Google+ has recently become very famous all over the world. Million of users become the part of Google+, you can log in through your Gmail or Blogger. It is not famous in previous year but now it is also important for chatting and sharing. You can hangout with people through circles.
It is specially used by business man and carrier oriented people. People can promote and advertise their business and post jobs and also make discussion on various topics. They share their ideas and ads for applying jobs.
The next famous social networking site for 2013 is Tumblr. It is same as Twitter, you can follow others and other people will also follow you back. You must be surprised if you post and update the status and you see number of users will follow this. Tumblr is famous for image posting. It relates with "Reblogging" and "Liking".
We can say its a baby version of social media but it is growing up very fast. Pinterest is an online pinboard where you can post collections of things that you love and "follow" collections created by people and users with great taste. It having more than 87 million users.
It is created and founded by Justin Timberlake. This is one of the popular social networking site. MySpace is involved with entertainment field which include music, songs, movies, celebrities like actors and actresses.
Instagram is a tricky way to interact with your besties and friends, and share your photos and get maximum likes. You can easily use this app through your mobile phone. It is used by Android phones too. It is most probably used for photo sharing.
Last but not the least, GetGlue is the Foursquare for entertainment. You can watch TV, going to the moves, listening to music and songs or playing a board game has never been so much fun now that you can check-in to a specific entertainment event and earn points and stickers.
Thanks!