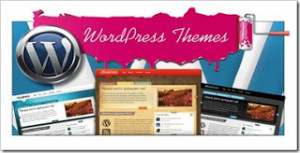 When it comes to free online Templates, people says "Yes I want that". Now a days all the webmaster are searching for premium templates in the platforms like WordPress, Blogger, Joomla etc. Also People want premium templates which should be good in design and match exactly what they are looking for. Therefore I have decided to write an beautiful post on the collection of Top 10 WordPress premium templates- 2014-15. These collection of templates comes with fast loading time, better style/optimizing, nice look/design and many more features. This includes themes from popular WordPress themes Provider etc. So lets have an complete look at them and download now!!!
Top 10 Best WordPress Templates 2015:
1. Fortune– Free 3 column template with 2 sidebars.
2. Arthemia– Mazagine style with 2 sidebars and have footer widgets.
3. Chucky Blogger theme– BTemplates Product!
4. News Today– Perfect for "NEWS Websites".
5. App cloud free theme– Best WordPress eCommerce Themes with e-store design.
6. ShutterShot WordPress theme– A fullscreen slideshow template.
7. Relay theme– Great WordPress theme with featured content option.
8. The Proton– Powerful Premium WordPress theme with a clean & elegant design.
9. Denidi Prosense– Bloggers Favorite.
10. Busby– Panel built with the UpThemes framework.
That's it! For downloading these above themes and templates then please click on their names etc. I hope now your blog or site will get an better look guaranteed! Also don't distribute the themes by your own etc. Note– You must give credits from your theme and respect one's work and copyright (owner).
Why such Premium WordPress themes?
Well Premium WordPress themes are the themes which have been professionally designed and coded, include advanced features, functionality and additional services, and are usually sold for a fixed price. They consists of unique designs, quality, seo benefits, better structure, Functionality, good support and finally peace of mind etc. That's why they are bought and we trust/buy them.
Enjoy and please Comment below If you have better one among above. I hope your WP blog will get a better look now with the most advanced premium features at once. Hence Do Share this article as well by using the bookmarking buttons below. Have a good day and Get go!