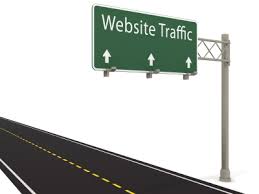 Writing is a skill which comes with time and perfection. Now if you are a quality blogger then its must to have proper writing skills to write good articles and attract more visitors. Hence you have to deliver the best material to them in nice presentation and everything clear cut. This will bring your blog to the next level and let readers trust your content blindly. Therefore today I am going to share really effective tips which will help you to bring your blog writing skills to the next level from current position. Have a look and blog like a Problogger!
Benefits of Improving your Writing Skills-
In simple language, Improving your blog writing skills will give you more results like more comments, trust, SEO, easy to learn and understand, bookmarking your posts, high engagement on your blog and lots of extra traffic from search engines.
How to Improve your Writing Skills?-
Before implementing these all things below, always Research before Writing and then
1. First of all "START" with a "RIGHT START" and give a brief introduction of the post at the beginning.
2. Now make proper Headings where necessary and explain it in deep. Be Descriptive.
3. Place beautiful images in your blog post content as its a fact that sometimes images says more than words. He He!
4. Always write your post content in structure like-
Introduction : What is the topic ? What is the Question or Problem ?
Description : Discuss with the reader & describe your knowledge about the answer with the readers.
Conclusion or Results : Give the best final solution in the Summary to make satisfy your readers.
5. Now correct your Spellings mistake and learn proper grammar as well. This habit should be must in a good blogger.
6. Never post in hurry as it damages your writing skills, thus Draft your post and edit it later.
7. Note- Be Practical and Its must to Write to the point and as simple it is.
8. Don't forgot to style your article with bullets, numbering, bold/italic and underlined words where necessary.
9. Proofread your writing and Reread your article at least two times. You can sort out some stupid mistakes in first look. Second read ensures removal of any big mistake. If possible read it loud. You can easily remove lots of mistakes from your post.
10. Lastly hit the Publish button and get go your post viral in the air. Test Test and Test!
Also read- How to Write Blog Post Title for High Search Engine Traffic
That's it! Till then bye and please share and comment on this post as well…